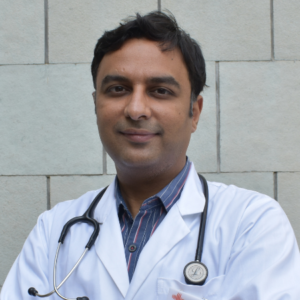 Dr. Anurag Puri
Visiting Consultant, Urology
Degree: MBBS, University College of Medical Sciences, Delhi University (2006), MS General Surgery, Safdarjung hospital (2010)
MCh Urology with Kidney Transplant, IPGMER, Kolkata (2015)
Experience: 14 years
OPD Timings:
Monday: 10:00 am – 11:30 am
Wednesday: 09:30 am – 11:30 am
Friday: 10:00 am – 12:00 pm
Consultation Fees: Rs 1200
For appointments please call us on 011 4211 1111.
Meatotomy using topical anesthesia: A painless option. Priyadarshi V, Puri A, Singh JP, Mishra S, Pal DK, Kundu AK. Urol Ann 2015;7:67-70.
Forgotten DJ Stent with a Large Calculus at Its Distal End in an Ileal Conduit Diversion. Case Rep Urol.2014;2014:684651. doi: 10.1155/2014/684651. Epub 2014 Aug 18. Puri A1, Priyadarshi V1, Raizada N1, Pal DK1.
Congenital megalourethra: a case report of an isolated delayed presentation. Int J Adolesc Med Health.2015 Apr 29. pii: /j/ijamh.ahead-of-print/ijamh-2014-0065/ijamh-2014-0065.xml. doi: 10.1515/ijamh-2014-0065. [Epub ahead of print] Puri A, Pal DK.
Primary adenosquamous carcinoma of the prostate: a rare aggressive tumor. Clin Genitourin Cancer.2014 Feb;12(1):e29-31. doi: 10.1016/j.clgc.2013.08.006. Epub 2013 Oct 19. Mishra S1, Goel H2, Awasthi N2, Puri A2, Mahapatra R2, Pal DK2.
Leach out of reach: presented with haematuria and urinary retention. Trop Doct.2015 May 14. pii: 0049475515585640. [Epub ahead of print] Pal DK1, Kumar S2, Ray RP2, Puri A2, Wats V2.
Polymorphisms in CaSR and CLDN14 Genes Associated with Increased Risk of Kidney Stone Disease in Patientsfrom the Eastern Part of India. PLoS One.2015 Jun 24;10(6):e0130790. doi: 10.1371/journal.pone.0130790. eCollection 2015. Guha M1, Bankura B1, Ghosh S1, Pattanayak AK1, Ghosh S2, Pal DK3, Puri A3, Kundu AK3, Das M1.
Comparativestudy to evaluate the intersystem association and reliability between standard pelvic organprolapse quantification system and simplified pelvic organ prolapse scoring system. J Obstet Gynaecol India. 2014 Dec;64(6):421-4. doi: 10.1007/s13224-014-0537-0. Epub 2014 Mar 29.
Recent Reviews
Patient reviews for Dr Anurag Puri
Excelleny
★★★★★
"
Doctor is very understanding and freindly. I took a treatment for gross hameaturia. He is very helpful throughout my tratment and taking personal pain.
"