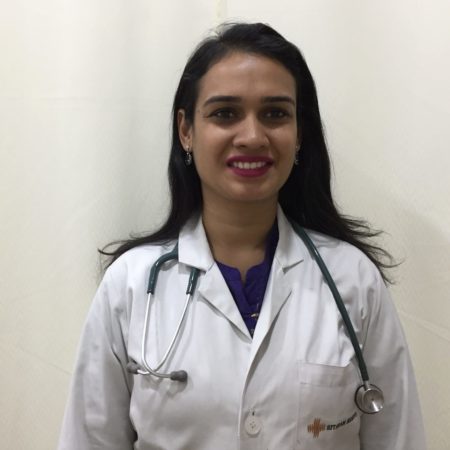 Dr. Sneha Jain
Attending Consultant, Pediatrics
Dr Sneha Jain is an attending pediatric consultant, who is dedicated to provide best possible treatment under her care. She treats conditions  like common infections, growth and development, respiratory conditions and other such conditions in children.
Degree: MBBS, Lady Hardinge Medical College, New Delhi (2010); MD Pediatrics, Lady Hardinge Medical College and Kalawati Saran Children's Hospital, New Delhi (2015)
Experience: 3 years
Key skills:

Trained in handling premature and low birth weight babies.
Perform emergency airway management through invasive and noninvasive mechanical ventilation
Trained in pediatric emergencies and toxicology
Pre-op and post-op management of pediatric surgeries
Trained to take care of critically-ill children or those prone to seizures.
OPD Timings:
Monday: 9:00 am to 12:00 pm
Tuesday: 5:00 pm to 7:00 pm
Thursday: 9:00 am to 2:00 pm
Friday: 3:00 pm to 5:00 pm
Saturday: 9:00 am to 11:00 am
Consultation Fees: Rs 650
Seroprevalence of trans-placentally acquired measles antibodies in HIV exposed versus HIV unexposed infants at the age of 6 months of age, Indian J Med Res 145, April 2017
Awarded the best research paper in Social Pediatrics (Dr Satya Gupta Award) at the annual function of Indian Academy of Pediatrics (IAP), Delhi in 2014
Certificate of appreciation for participation in the 5th Singapore Pediatric and Perinatal Annual Congress (SIPPAC) 2016
Tips for Parenting and Child Care
Dengue symptoms in babies in Hindi |0-1 years|
Recent Reviews
Patient reviews for Dr Sneha
Dr Sneha Jain Overall rating: ☆☆☆☆☆ 0 based on 0 reviews