Sitaram Bhartia Institute of Science and Research was founded with a spirit of serving society through research.
With our focus on health we have evolved into an organization that combines medical research with excellence in patient care. Our research focuses on collecting health-related information, translating evidence-based guidelines in clinical practice, developing cost-effective interventions for improving care, investigating factors influencing disease development, and analyzing medical literature for developing clinical guidelines.
Our medical care services strive to deliver care as per internationally accepted evidence-based guidelines. This often translates to a structured approach in which teams of health care professionals work together to comprehensively address needs of patients and their families. Outcomes measurement is also increasingly used to continuously monitor and improve the quality of our care.
In all our activities we maintain a commitment to integrity that has often led our patients to comment that we provide care that they can trust. We hope that your experience with us will be similar and look forward to associating with you.
– Abhishek Bhartia
Our Core Values and Envisioned Future
Core purpose
To serve society as a well-spring of excellence in healthcare delivery, research and education
कोर पर्पस
समाज को स्वास्थ्य , शिक्षा व रिसर्च के क्षेत्र में विशिष्ट सेवायें प्रदान करना हमारा सपना है।
Core Ideology
Putting the interest of the patient first
Treating others as you would want to be treated yourself
Continuous learning and improvement
Institution building
कोर आइडियोलोजी (मूल सिद्धांत)
सर्वप्रथम कर्तव्य रोगी के हितों का ध्यान रखना
दूसरों का उपचार स्वयं का उपचार मान कर करना
संस्थागत विकास
ईमानदारी व निष्ठा से कार्य करना।
Envisioned Future
We will be a prolific medical center that will be known for its commitment to practicing evidence-based medicine and providing world-class care. We will have well established research programs that will focus on gaining a better understanding of the health care needs in our communities and developing practical solutions for addressing those needs. We will be seen as pioneers who will have successfully taken up those health care challenges that may otherwise have remained poorly addressed. We will have collaborative arrangements with leading institutions from around the world and be in the forefront of providing training to health professionals. Donor agencies and individual philanthropists will recognize our work by generously supporting our initiatives. We will be widely acknowledged as an institution that serves as a symbol of excellence in our society.
भविष्य कार्यद्रिष्टी
हम बहुआयामी  स्वास्थ्यपदक केंद्र के रूप में कार्य करेंगे जो कि  विशवसतरीय स्वास्थ्य सेवाएं प्रमाणिक दवाओं द्वारा इलाज करने में दृढ़ संकल्प होगा।  हमारे पास अपना पूर्ण प्रतिस्थापित अनुसंधान कार्यक्रम होगा जिसका उद्देश्य स्वास्थ्य हित की अच्छी व उचित स्वास्थ्य योजना समाज के ज़रूरतमंदो की सेवा करना एवं उन आवंछित ज़रूरतों का ध्यान देने हेतु परियोजनाओ का विकास करना होगा।  हमे एक ऐसे प्रेरक के रूप में पहचाना जायेगा जो कि जटिल स्वास्थ्य परिशानियों  के सफलतापूर्वक निवारण हेतु अग्रसर रहेगा।  उन स्वास्थ्य विरोधी चुनौतियों को दूर करने में सक्षम रहेगा जिन पर अक्सर कम ध्यान दिया जाता है।  हमारा विष्व के प्रमुख संस्थानों से सामंजस्य रहेगा और जी कि स्वास्थ्य प्रोफेशनल को प्रशिक्षण देने में अग्रणी होगा।  मानवप्रेमी  एवं दानदाता एजेन्सियां हमारे द्वारा किए गए  व्यावहारिक उपायों का ह्रदय से समर्थन करेंगे।  हम सर्वत्र एक ऐसे संस्थान के रूप में पहचाने जाऐंगे जो कि समाज की उत्कृष्टता के प्रतिरूप में सेवारत होगा।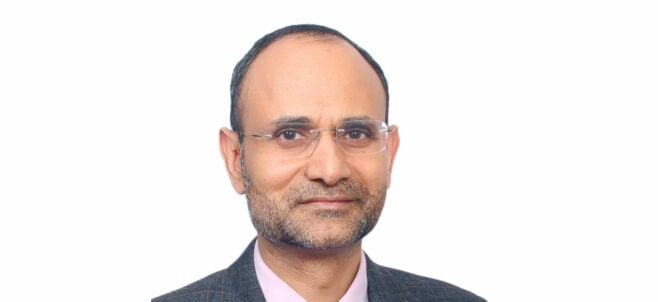 Abhishek Bhartia – Director
Abhishek Bhartia is the chief executive and is involved in setting direction, developing and executing strategy, engaging physicians, and building improvement capacity across the organization. He has been Director since 2003 and has an MBA degree from Massachusetts Institute of Technology.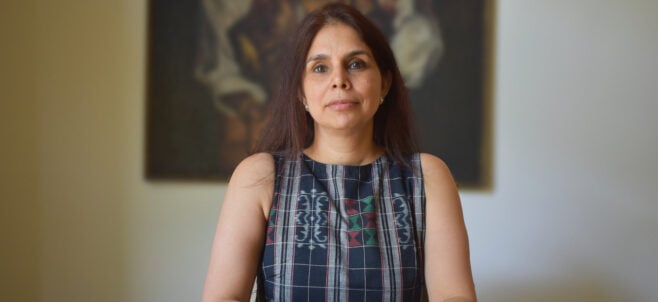 Saru Bhartia – Deputy Director
Saru Bhartia heads the quality department and leads improvement initiatives spanning clinical and non-clinical areas. She has worked on a portfolio of more than 50 projects in medicine, obstetrics, paediatrics, diabetes, laboratory, nursing, operating theatre, housekeeping, food and beverage, telephone exchange, patient services and others. Her projects have engaged more than 125 employees ranging from clinical heads to front-line staff. Besides quality, she also provides leadership for special projects related to increasing utilisation of existing services and establishing new services. Saru has qualified as an Improvement Advisor from the Institute of Healthcare Improvement and has Advanced Lean Certification from Virginia Mason Hospital.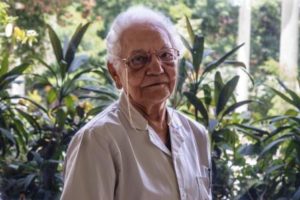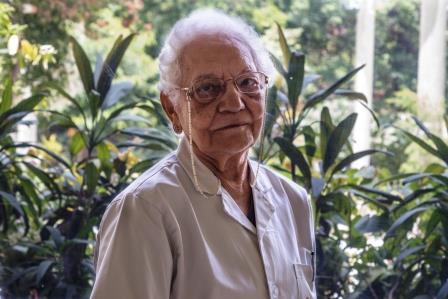 Dr. Sneh Bhargava – Medical Director and Senior Consultant, Radiology
Professor Sneh Bhargava is the head of the radiology department and Medical Director. She is leading our effort for obtaining accreditation from the National Accreditation Board of Hospitals and Healthcare Providers and provides day-to-day medical leadership.
Professor Bhargava is one of India's most distinguished medical professionals and had a long career at AIIMS serving in various capacities including Head of the Department of Radio-Diagnosis, Chairman of the Hospital Management Board, and Director. She is a recipient of the Padma Shri and many other prestigious awards.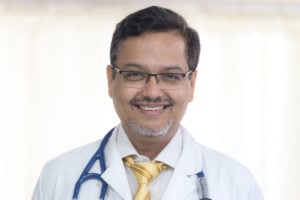 Dr. Jitender Nagpal – Deputy Medical Director
Dr. Jitender Nagpal assists Dr. Sneh Bhargava and oversees the overall administration of the hospital. In this role, he provides vision and direction for the growth and development of the Institute, enabling it to reach newer heights in healthcare delivery.
Dr. Jitender is also Head & Consultant, Pediatrics at Sitaram Bhartia. In addition to his clinical and administrative responsibilities, he actively drives the research conducted at the hospital, having multiple internationally funded projects including a recently completed double-blind, randomised controlled trial to determine efficacy of maternal B12 supplementation in vegetarian women in collaboration with UCL, London and PNWH, Kathmandu.
In acknowledgement of his exemplary work he was recently nominated as an Honorary Visiting faculty at the Public Health Foundation of India.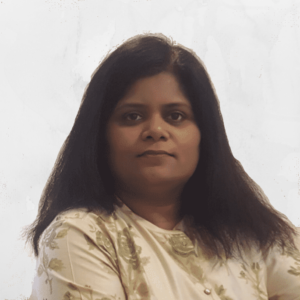 Dr. Shubhra Verma, Ph.D.  – General Manager – Operations
As the General Manager, Shubhra manages the operations and helping Sitaram Bhartia in achieving its one of the core ideology of Institution Building. Dr. Shubhra has over 19 years of experience in the healthcare industry where she has been engaged in Research and Design of electronic and medical equipment and improving healthcare service quality and operational standards.
She comes to Sitaram Bhartia having worked as the Corporate Head at Max Institute of Health Education & Research, New Delhi for 8 years where she also worked as the General Manager, Service Quality. She has also worked with GE Healthcare, facilitating the medical equipment design team, where she filed 3 patents and one defensive publication regarding Medical Equipment.
Dr. Shubhra holds a Ph.D. from the Institute of Technology, Banaras Hindu University and is Six Sigma Black Belt certified.
Research at Sitaram Bhartia
Sitaram Bhartia Institute of Science and Research was founded in 1979 to conduct research in medicine and pure and applied sciences.  Under the aegis of its first director, Dr. N. Gopinath, Sitaram Bhartia Institute of Science and Research conducted one of the largest community based studies of coronary artery disease in India.  It then took up a large study of blood pressure in Indian school children.  These studies yielded valuable information on the risk factors for cardiovascular disease in our country. They also helped establish norms for normal blood cholesterol and blood pressure in our population.
Currently, the Research Division is headed by Prof. H.P.S. Sachdev. All research on human subjects is conducted only after requisite clearance from regulatory authorities, an independent ethical committee and informed written consent by the participants.
During the recent past the institution has focused its research efforts on topical issues of national interest in the broad areas of clinical epidemiology, nutrition, maternal and child health and non-communicable diseases. The important subjects include early life origins of adult disease, role of vitamin D in diabetes and serious morbidity in children, emerging epidemic of obesity related metabolic disorders, child survival, global nutrition policy, micronutrients, and quality of care. The research methodology employed has included large cohort studies, randomized controlled trials and secondary research including systematic reviews.
The research has been funded from both intramural and extramural resources. Extramural grants have been received from both international and national sources including the World Health Organization, Indian Council of Medical Research and Department of Biotechnology. In the pursuit of nationally relevant and translational research we have forged collaborations with several respected and credible international and national institutions. For details, please refer to the summary of our recent Research projects.
The quantum and quality of recent research output (since 2006) is evident from 158 publications, of which 81 are in internationally indexed journals, 28 are in nationally indexed journals and 35 are in non-indexed journals. The internationally indexed publications include high impact journals like the Lancet, British Medical Journal (cover article), Cardiology, Journal of American Medical Association, Diabetes Care, Archives of Diseases in Childhood, European Journal of Clinical Nutrition, Public Health Nutrition, Nature Reviews, and Social Science and Medicine. Thirteen Reports have been submitted to the funding agencies including the World Health Organization, Geneva and Indian Council of Medical Research, and one book has been published. For further details please see the Table below summarizing the Impact Factor of Publications and the appended detailed Lists of Publications.
Table: Summary of Quantity and Quality of Research Publications.
| | | |
| --- | --- | --- |
| Output | 1989 – 2005 | 2006 – June 2013 |
| Publications | | |
| Indexed | | |
| International | 5 | 81 |
| National | 20 | 28 |
| Non-Indexed | 19 | 35 |
| Reports | 1 | 13 |
| Books | | 1 |
| Total | 45 | 158 |
| | | |
| Impact Factor of Indexed Publications | | |
| High (IF > 4) | 4 | 44 |
| Moderate (IF 2-4) | 1 | 29 |
| Low (< 2) | 20 | 36 |
| Total | 25 | 109 |
The research output has been utilized for formulating national and global policy. Notable examples include the global decision of the World Health Organization, Geneva in relation to neonatal Vitamin A supplementation, home based care to prevent neonatal mortality and short course antibiotic therapy for otitis media on the basis of systematic reviews conducted by the institution. The research efforts have also received recognition in the form of national awards and orations.
The institution has also co-hosted evidence based meetings to formulate Indian Academy of Pediatrics guidelines for diarrhea and severe malnutrition. These have now been published for translation into routine pediatric practice.
Contributions have been made at international and national meetings, workshops, task forces, expert groups and research advisory committees to formulate policy and deliberate upon various issues. These include World Health Organization, Geneva; International Atomic Energy Association, Vienna; Health Effects Institute, USA; Ministry of Health and Family Welfare, Government of India; Ministry of Women and Child Development, Government of India; Department of Biotechnology, Government of India; National Advisory Council on Nutrition; and Indian Council of Medical Research.
The unit has also provided editorial services for respected international and national journals including the International Journal of Epidemiology, European Journal of Clinical Nutrition and Maternal and Child Nutrition. International and national research trials have been supported through chairing or membership of Data Safety Monitoring Boards.
Active interest has been taken in disseminating the research findings by organization of workshops, conferences and Continuing Medical Education series. Further, lectures on the research findings and other topics have been delivered at various national and international events.
Evidence based and ethical information has been imparted to the consumers in the form of lectures and distribution of printed information. Specifically, an evidence based booklet has been produced to educate the parents of newborns about giving a healthy start to life.