Normal & Cesarean Delivery Charges
Giving birth is one of the most beautiful experiences you can have. New parents often describe the moment they first see their infants arrive as 'magical' or 'breathtaking'. At Sitaram Bhartia, we make every effort to ensure your birth experience is as memorable as you imagine it to be.
As a hospital, we strongly believe that birth is a normal physiological phenomenon and make every effort to help a woman have a normal delivery. All first-time mothers receive one-to-one support throughout labour by a nurse skilled in midwifery. We encourage husbands or other birth partners to be present in the labour room for emotionally and physically supporting the labouring mother.

A consultant gynecologist is always present in the labour room to promptly take action in case of any abnormality. Our 24-hour functional operating theatre, onsite pediatrician and fully equipped neonatal intensive care unit (NICU) ensure the highest levels of safety for the mother and the baby.
We pay particular attention to early bonding of the parents with the baby – by placing the baby on the mother's body immediately after birth, encouraging the husband to be present during birth, and beginning breastfeeding within the first hour of birth.

Check out our ratings on Google and Facebook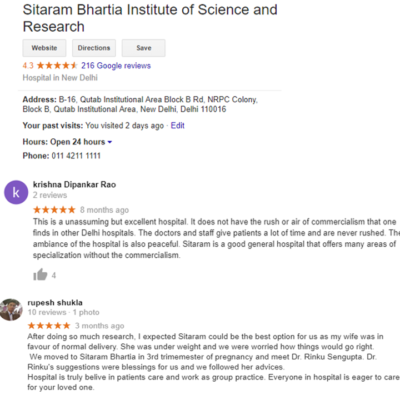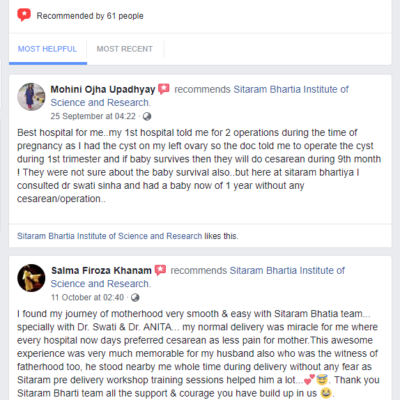 Hear what new mothers have to say
[/vc_row_inner]
Rates for Normal and Cesarean Section Delivery
Approximate rates for normal delivery (2 days stay) and cesarean delivery (3 days stay) in ward, twin and single room categories are given below:
The above rates include room rent, surgeon fees, labour room charges, OT and anesthesia charges, pediatrician fees, and baby care charges for routine care. Medicines, consumables, procedures and tests are extra.
Rates for other room categories can be obtained by calling the IPD desk at 011 – 4211 1111
Featured Doctor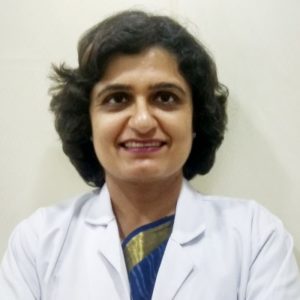 Featured Blog Post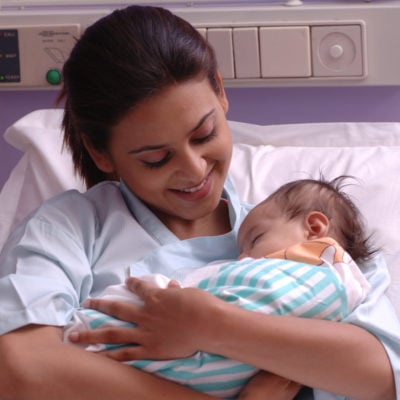 Facilities at Sitaram Bhartia