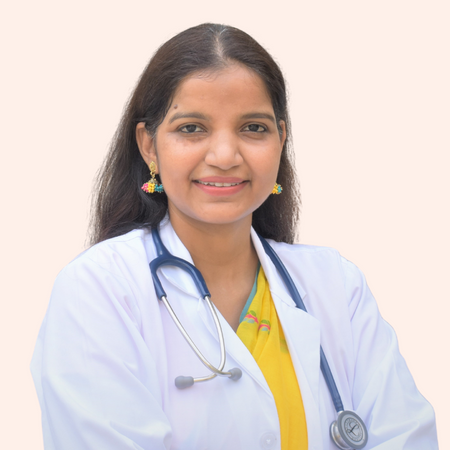 Dr. Kusum Lata Bhardwaj
Obstetrician – Gynecologist
Dr. Kusum is a renowned Gynecologist and Laparoscopic Surgeon, with experience in PGI Chandigarh, AIIMS New Delhi & PGIMS Rohtak.
She completed her post-graduation (MD) in Obstetrics & Gynecology from prestigious apex institute PGIMER, Chandigarh. She has been trained from All India Institute of Medical Science and served as a consultant in AIIMS, New Delhi and treated many women with every kind of gynecological problem. She has also served as a faculty in PGIMS Rohtak.
She is experienced in managing high-risk cases in Obstetrics and Gynecology, infertility and adolescent health issues.
Her exceptional skills and training in laparoscopy makes her one of the best laparoscopic surgeons in India. She has previously worked as a consultant in Max Saket and Paras Hospitals and has excelled in all spheres of women's health.
Degree: MBBS Panjab University, Chandigarh (2008); MD Panjab University, PGIMER, Chandigarh (2012); DNB National Board of Examinations (2013)
Experience: 10+ years
Specializations include:
Laparoscopic hysterectomy
Endometriosis surgery
Laparoscopic myomectomy
Laparoscopic encerclage for incompetent cervix
Hysteroscopic surgeries for infertility
Abnormal uterine bleeding
OPD Timings

Tuesday 09:00 am – 11:00 am
Tuesday 01:00 pm – 04:00 pm
Thursday 08:00 am – 01:00 pm
Saturday 02:00 pm – 07:00 pm
Consultation Fees
Rs. 1300