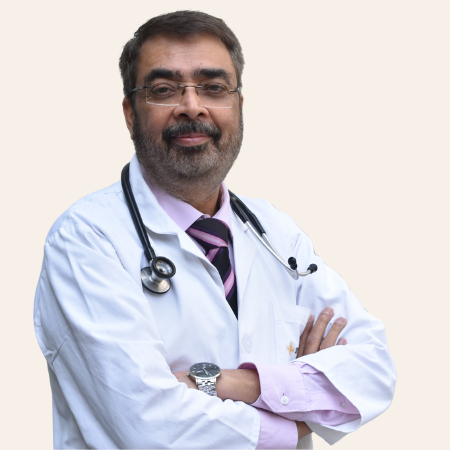 Dr. Rajnish Sardana
Cardiology
Dr. Rajnish Sardana | Cardiology
Dr. Rajnish Sardana brings with him years of experience in non-invasive, invasive and interventional cardiology having completed his education from the best institutes in India. He has expertise in an array of heart problems and has carried out over 2000 cardiac device implants and EP and Radiofrequency ablation procedures.
Degree: MBBS, Maulana Azad Medical College, Delhi University (1986); MD (Internal Medicine), Safdarjung Hospital, Delhi University (1991); DM (Cardiology), Post graduate Institute of Medical Education and Research (PGIMER), Chandigarh (1996); Fellowship in Cardiac Electrophysiology, Toronto General Hospital, University of Toronto, Canada (2001)
Experience: 25 years
OPD Timings
Tuesday: 11:30 am to 02:00 pm
Thursday: 11:30 am to 02:00 pm
Saturday: 11:30 am to 02:00 pm
Consultation Fees
Rs. 1500
Specializations include:
Cardiac devices (pacemakers, defibrillators (ICD)
Bi-ventricular pacing (CRT-P) and combo devices (CRT-D)
Electrophysiology studies (EPS)
Radiofrequency Ablation (RFA) of various complex cardiac arrhythmias
Dr. Rajnish Sardana | Cardiology Overall rating: ☆☆☆☆☆ 0 based on 0 reviews.
Anonymous