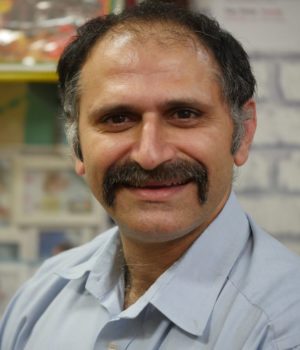 Dr. (Col.) Vijay Langer
Visiting Consultant, Plastic Surgery
Dr. (Col). Langer has had a distinguished service with the Indian Armed Forces Medical Services for 28 years, has amassed a wealth of clinical experience of over 13 years in Plastic Surgery.
He is an accomplished and highly skilled pediatric plastic surgeon, comprehensively treating facial cuts and lacerations, tendon and nerve injuries including obstetric brachial plexus injury, cleft lip and palate defects, craniofacial birth defects including skull deformations, microtia, vascular malformations and congenital hand anomalies, with utmost care and expertise.
He is now pursuing his passion for Cosmetic, Hand and holistic Plastic Surgery at Sitaram Bhartia Institute.
He was awarded Gold Medal in DNB (Plastic Surgery) in 2006 and has ably trained many General and Plastic Surgeons over the years.
Degree: MBBS, Armed Forces Medical College (AFMC), Pune; MS and DNB General Surgery (1997), MCh (Plastic surgery) from AFMC, Pune; DNB (Plastic surgery)
Experience: 28 years
Specializations include:
Reconstructive procedures including, microvascular repair
Facial rejuvenation
Body contouring
Breast and genital rejuvenation and other services offered
OPD Timings
Tuesday: 2:00 pm to 4:00 pm
Thursday: 2:00 pm to 4:00 pm
Saturday: 2:00 pm to 4:00 pm
Consultation Fees: ₹1000
Recent Reviews
Patient reviews for Dr. (Col.) Vijay Langer