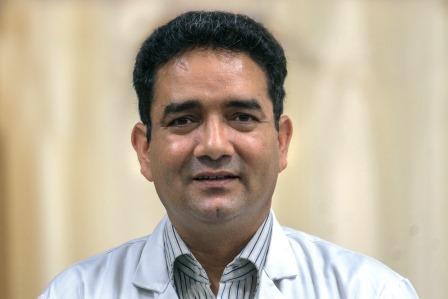 Dr. Govind Singh Bisht
Podiatry
Degree: MBBS, S.N. Medical College, Agra (1992); CPP (Fellowship in Podiatry), BIDMC, Boston, USA (2001)
Experience: 15 Years
OPD Timings
Monday: 1:00 p.m. – 2:00 p.m.
Thursday: 12:00 p.m. – 1:00 p.m.
Consultation Fees
Rs. 1100
Recent Reviews
Patient reviews for Dr. Govind Singh Bisht
Expert!
★★★★★
"
Dr. Bisht's Treatment Skills and Techniques are Incredible. One of the top podiatrist of India. Dynamic Personality. Thank you for all your services.
"