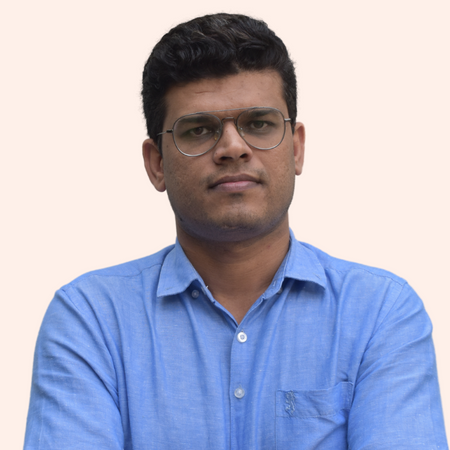 Dr. Jitender Jakhar has completed his MBBS from a government medical college followed by an MD in Psychiatry from the reputed central institute NIMHANS (Institute of National Importance). 
Subsequently, he finished his Senior Residency at NIMHANS and GB Pant Hospital (Delhi). 
Dr. Jakhar strongly believes in practicing evidence-based psychiatry and having a holistic approach, based on the specific needs of each individual. Both pharmacological and non -pharmacological options are discussed and tailored based on each individual's needs. 
He has trained expertise in recent Neuromodulation treatments like TMS and has vast experience in the clinical utility of Yoga in psychiatry disorders.
Besides research published in many national and international indexed journals, Dr. Jakhar has been conferred prestigious awards on several international platforms such as:
Fellowship award (Oral paper) for the World Psychiatry conference in Melbourne 2018

ICMR award for World Psychiatry conference, Portugal 2019 

"Early career psychiatrist fellowship award" at the World Social Psychiatry conference in 2021
He also has 15 indexed publications and 5 book Chapters.
Degree:
MBBS, MD Psychiatry (NIMHANS)
Experience: 7+ Years
Area of specialization
Adult Psychiatry, Child Psychiatry, Deaddiction
Non-Pharmacological approach e.g. CBT/Yoga
Non invasive brain stimulation e.g. TMS / tDCS
OPD Timings

Monday – Friday: 2:00 pm to 5:00 pm
Saturday- 9:00 am to 5:00 pm
Consultation Fees
Rs.1800
Jakhar J, Mehta UM, Ektare A, Vidyasagar PD, Varambally S, Thirthalli J, Gangadhar BN. Cortical inhibition in major depression: Investigating the acute effect of singlesession yoga versus walking. Brain Stimulation. 2019. doi: 10.1016/j.brs.2019.07.029, PMID: 31401073.
Jakhar J, Linganna S, Seshadri SP. Very early onset schizophrenia diagnostic challenge and cognitive remediation-A case report. Asian J Psychiatry. 2018 doi: 10.1016/j.ajp.2017.10.020, PMID: 29529420.
J. Jakhar, D.U. Mehta, Bilateral continuous theta burst stimulation (cTBS) for treatment resistant auditory hallucinations and synesthesia in schizophrenia – A case report, European Psychiatry, ,2017,Page S769,ISSN 0924 9338 https://doi.org/10.1016/j.eurpsy.2017.01.1451
Jakhar J, Krishna MA, Bhargav DH, Varambally DS. Potential role of yoga monotherapy in childhood social anxiety disorder: A case study. Explore (NY). 2020 Aug 28: doi: 10.1016/j.explore.2020.08.013 ,PMID: 32891540.
Bhide SR, Jakhar J, Bhargav H, Arsappa R, Seshagiri DV, Nagappa M, Sinha S. Integrative therapy for Wilson's disease: A case report. Asian J Psychiatry. 2020 doi:10.1016/j.ajp.2020.101963 , PMID: 32065964.
 Jakhar J, Kharya P. Social distancing and promoting psychological well beingduring COVID-19 pandemic. International Journal of Social Psychiatry. October 2020. doi:10.1177/0020764020968132
Jakhar J, Ambreen S and Prasad S (2021) Right to Life or Right to Die in Advanced Dementia: Physician-Assisted Dying. Front. Psychiatry 11:622446. doi: 10.3389/fpsyt.2020.622446
BOOK CHAPTERS:
Indian Psychiatric Society supplement (Different stroke) –Current status of Yoga and other spiritual therapy in Psychiatry (June 2019)
Exploring TMS potential as an investigational tool in Yoga research: Indian Psychiatric society
LGBTQ+ issues in elderly: Psychosocial approach