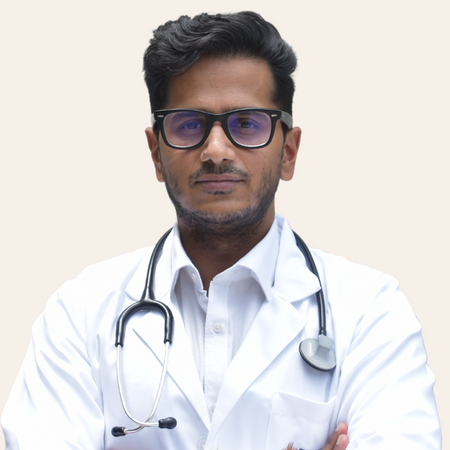 Dr. Kamran Ali
Lung Transplant Surgeon
Dr. Kamran Ali, Lung Transplant Surgeon, has international exposure having trained in South Korea, Japan, Austria and India. He is experienced in providing preoperative, intraoperative, postoperative and general patient care to those suffering from chronic pulmonary conditions.
Dr. Kamran instills confidence in patients through detailed consultations and his approachable nature.
Degree: MBBS, Jawaharlal Nehru Medical College, Aligarh Muslim University, Aligarh (2009); DNB – General Surgery, Sir Ganga Ram Hospital, New Delhi (2013); Advanced VATS & Robotic Thoracic Surgery Fellowship, Medanta the Medicity Hospital, Gurgaon (2015); Traveling Fellowships in Thoracic Surgery, National Taiwan University Hospital, Taipei, Taiwan, National Cancer Centre East, Chiba, Japan, Tokyo Medical University, Tokyo, Japan, University of Tokyo, Japan; ASCVTS Fellowship in Thoracic Surgery, Seoul National University Bundang Hospital, South Korea (2017); Lung Transplant Fellowship, Medical University of Vienna-AKH, Austria (2020)
Experience: 10 years
OPD Timings
First Friday of every month
Dr. Kamran Ali | Lung Transplant Surgeon Overall rating: ☆☆☆☆☆ 0 based on 0 reviews.
Anonymous