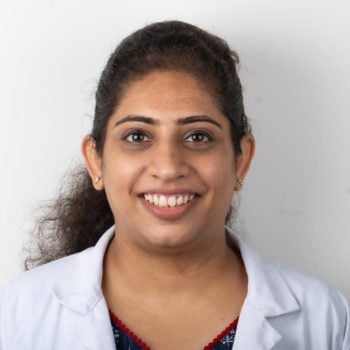 Dr. Poonam Mehrotra
Physiotherapist
Dr Poonam Mehrotra has a special interest in women's heath and musculoskeletal physiotherapy. In addition to treating patients and helping them recover fast, she takes the Labour and Delivery: Module 2 class at Sitaram Bhartia. She actively guides expecting mothers about pregnancy exercises that help relieve labour pain and aid in delivery.
Degree: Bachelor of Physiotherapy, Hemvati Nandan Bahuguna Garhwal University, Dehradun
OPD Timings:
Monday to Saturday: 1:00 pm – 5:00 pm
Monday to Saturday (Physio Unit): 8:00 am – 8:00 pm
For appointments please call us on 011 4211 1111.
Dr. Poonam Mehrotra Overall rating: ★★★★★ 5 based on 2 reviews.
Anonymous
Excellent healer
★★★★★
" Dr. Poonam understands your requirements patiently and helps in eradicating the root cause of pains. She helped me in understanding my body limitations so that i could recover from acute back aches."
- Gagan Handa
Back pain
★★★★★
" Poonam was very helpful and she understood my chronic pain issue very well. Treatment performed by her was very helpful and I got relief from my pain."
- Nick