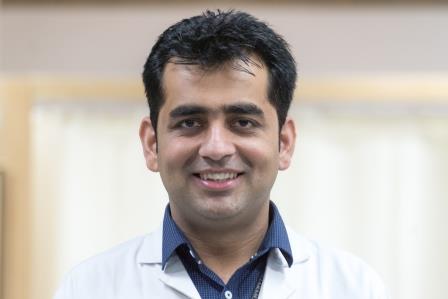 Dr. Aman Sachdeva
Physiotherapy
Degree: Masters of Physiotherapy (MPT), Bachelor of Physiotherapy (BPT), Rajiv Gandhi University of Health Sciences, Karnataka (2006)
Experience: 14 Years
OPD Timings
Monday to Saturday: 8:30 a.m. – 4:30 p.m.
Monday to Saturday (Physio Unit): 8:00 a.m. – 8:00 p.m.
Consultation Fees
₹ 800
Session Fees
₹ 800
For appointments please call us on 011 4211 1111.
★★★★★

based on

6

reviews.

Overall rating:
Dr Aman's Patient Testimonials
Recent Reviews
Patient reviews for Dr. Aman Sachdeva
exellent
★★★★★
"
I came to know Dr Aman Last year. He started treating me for my knee pain while i was in india. As a long distance runner the constant pain was always an irritant. Dr Aman put together a 1 hour exercise rutine for me. which i do 3 times a week. The pain went away within the first one month and has never come back. I live in Singapore and Dr Aman regularly keeps in touch with me to check on how i am doing. He is very friendly with a pleasing personality. I would highly recommend him to any and all.
"
Trustworthy and Transparent
★★★★★
"
I have had about 12 physiotherapy sessions with Dr. Aman for my right knee, where I have suffered an anterior cruciate ligament. I have found Dr. Aman to be calm, pleasant, and experienced. He ensures that the treatment he prescribes is no longer or no more complex than is essential - in contrast to many doctors and against commercial incentives. For example, he advised me to stick to just exercises when he felt a surgery was not required. And when I only needed to do exercises, he asked me to complete them at home instead, saving me both time and money. Dr. Aman often attends to multiple patients at a time, yet always remains attentive and accessible. One never feels neglected. My knee has been healing well, and without surgery. It is easy to trust Dr. Aman and his advice. He is both trustworthy and transparent. I have already recommended him to my mother, and can confidently recommend him to anyone looking for a trustworthy and experienced doctor, with whom one can have a pleasant, hassle-free and peaceful experience.
"
Best Physiotherapist
★★★★★
"
I along with my family have been visiting Dr Aman Sachdeva since the last 8 years or so. His knowledge and skill about his profession makes him one of the best in the world. His outreach and availability is simply outstanding. After my accident in August 2018, I was taken to Medanta in Gurugram and was made to suffer there by the hospital staff in Emergency. My father called Dr Aman Sachdeva to ask him whether any orthopedic doctor will be available in the hospital as it was late in the evening. Dr Sachdeva, not only told us that Dr Nadkarni was available then and gave us his contact number but also informed him that we will be coming in the emergency late that evening and that I required surgery. The whole process there after went very smoothly.
"
Check out Dr Aman's Patient Education Library
3 Core exercises for Slipped Disc