"Fissure treatment without surgery can be successfully achieved in 90% cases," says Dr Amarchand Bajaj, Senior Consultant Surgeon at Sitaram Bhartia in Delhi.
Fissure in ano is a common condition seen in adults between 20-40 years of age. It is frequently confused with piles because they both have similar symptoms.
Read: What You Need to Know about Piles (Hemorrhoids)
If you have symptoms of pain and bleeding while passing stools, you may be suffering from fissure in ano. You must get yourself examined by a surgeon for a correct diagnosis.
If you're sure that you have fissures, read on for treatment options without surgery.
What are methods of fissure treatment without surgery?
After a thorough examination, your surgeon may prescribe local ointments and jellies. These will help reduce pain, swelling and inflammation.
Oral Medicines for anal fissures
Your doctor may advise anti-inflammatory drugs to relieve pain and oral laxatives to soften stools.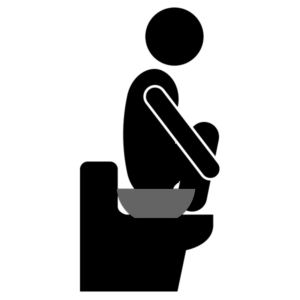 "Sitz Bath is a must and it should be taken as advised by your surgeon" says Dr Amarchand.
Place a basin filled with warm water directly on your toilet seat. Dip a finger into the water to make sure that the water isn't too hot. Now lower yourself gently into the basin on the toilet seat. Sit in this position for about 5-10 minutes.
How do you know if fissure is healing?
You will know that your anal fissure is healing if your pain, swelling of skin tag and bleeding gradually disappear.
When is fissure surgery required?
If you've tried non-surgical fissure treatment such as the methods listed above and experienced no relief, you may require surgery.
"Don't be afraid of anal fissure surgery! " says Dr Amarchand.
"It's a 15-minute daycare procedure and you can be discharged within a few hours itself."
A correct and timely diagnosis significantly increases your chances of successful fissure treatment without surgery, so don't wait too long to get yourself examined.
This article has been written with the editorial inputs of Dr. Amarchand S. Bajaj, who is well-known for his expertise in the field of Laparoscopic, Bariatric & General Surgery.
Come in for a consultation with Dr. Amarchand Bajaj! Call us on +918800816657 to book your appointment.