One of the questions women frequently ask is how to avoid pregnancy.  There are different options for contraception depending on your need and situation.
Contraception Options to Delay First Pregnancy
Heema Sethi, 21, was keen on understanding how to avoid pregnancy without protection during intercourse.
"Oral contraceptive pills can be started between the 1st and 5th day of your period during every cycle and continued for 21 days" Dr Priti Arora Dhamija informed her.
"These have to be taken daily, preferably at a fixed time."
"But are the pills safe?" Heema hesitatingly asked.
"Modern pills are safe as long as you don't have liver disorders, depression, high blood pressure or are not taking certain medication. Speak to your doctor before taking any pills in case you're unsure."
"But you must remember to take the pills during every cycle for them to be effective " cautioned Dr Priti.
A novel method of contraception is use of vaginal rings that merely have to be inserted and removed once a month. A new ring is needed every month.
Other common contraceptives such as condoms should be used to protect against sexually-transmitted infections (STIs).
How to Avoid Pregnancy Postpartum (Interval Method of Contraception)
Neha Mahajan, 25, happily married had just given birth to a beautiful baby girl. Neha wanted to wait a few years before having another child. Her doctor enumerated various contraceptive methods she could consider for spacing out her pregnancies.
Intrauterine Device (IUD) is a small T-shaped copper and plastic device that is inserted in the womb that offers protection for upto 10 years.
It is inserted through a minor procedure done within 7 days after start of menstrual bleeding or immediately after delivery or abortion.
"Once it has been done, you do not have to worry about it. It can be removed when you wish to conceive" clarified Dr Priti.
"Women with heavy flow in periods can be offered medicated IUDs."
Injections are another method of contraception that can be taken once every 3 months after delivery. These may be taken within 6 weeks after childbirth and have no effect on quantity or quality of breastmilk.
Implants are long acting contraceptive methods that are inserted under the skin on your arm through a minor procedure. The method is not as popular here as in the west.
"New mothers should check with their doctors before taking oral contraceptive pills as some may not be suitable during breastfeeding" Dr Priti stated.
How to Avoid Pregnancy with Emergency Contraception
Emergency contraception can prevent pregnancy after unprotected sex or in case of failure of a barrier contraceptive method.
"You should take an emergency contraceptive pill within 72 hours of exposure. Such pills delay ovulation and are 99% effective. "
"These contraceptive pills may cause irregular periods and should be used with caution, and only in emergencies" emphasized Dr Priti.
How to Avoid Pregnancy Permanently
If people choose not to have children, sterilization can be done. Female/male sterilization is carried out as a daycare procedure under anaesthesia. You will have to go through a thorough evaluation before undergoing surgery.
Choosing the Right Method
It's always better to make contraception a regular practice rather than an afterthought. Each contraception has its own merits and demerits but it is important to choose a contraceptive method best suited for you.
If you have questions about which contraception method you should choose, come in for a complimentary consultation.
Please call on +91 9871001458 to schedule a consultation at our hospital in South Delhi or online.
This article has been written with inputs from Dr. Priti Arora Dhamija, who has over 16 years of experience as a fertility specialist and obstetrician-gynecologist. She has received training from the Indian Fertility Society in Assisted Reproductive Technologies and fertility enhancing laparoscopy.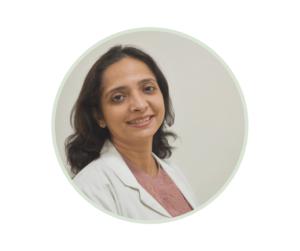 Dr. Priti Arora Dhamija, MBBS, Maulana Azad Medical College, Delhi (1999); M.D, Lady Hardinge Medical College (2004); DNB Obstetrics & Gynecology (2004); Diploma in Pelvic Endoscopy, Kiel, Germany (2014)