Priyanka Khurana, 23, was down with a persistent cough. She wondered whether it could be allergic cough because it always manifested in pollen-heavy season.
She decided to consult Dr Mayank Uppal, Consultant, General Medicine at Sitaram Bhartia Hospital.
Dr Mayank explains, "Allergic cough is characterized by a loud barking sound with intensity and force. It is caused by an irritation in your airways which is triggered by elements like pollen, cigarette smoking, air pollution, chemical fumes, dust and such."
This cough can last for many weeks or months depending on the presence of the irritant.
What are the symptoms of allergy cough?
The symptoms of allergic cough depend on what caused it.
Broadly speaking, the symptoms of allergy cough may include:
Dry cough or cough with mucus which may manifest in certain settings like during pollen-heavy season or in presence of animals
Sneezing

Congestion of nose and throat
"These symptoms may be triggered by seasonal changes or occupational and environmental factors like pollutants. They may also differ in intensity from one day to the next depending on the presence of the irritant," says Dr Mayank.
In her consultation, Priyanka revealed that she experienced a cough with mucus, sneezing and congestion, which made her feel weak and tired.
What allergies cause a cough?
Allergies that may cause or contribute to an allergic cough are as follows:
Second-hand cigarette smoking
Dr Mayank said, "Factors like air pollution, dust, pollen and such may set off a response from your immune system in the form of an allergic cough."
You may also be prone to an allergic cough if you have:
Upper airway cough syndrome
Gastroesophageal reflux disease and
Asthma syndromes like




– Cough-variant asthma




– Nonasthmatic eosinophilic bronchitis and




– Atopic cough
Dr Mayank continued, "Apart from allergies, disorders like Hay fever, asthma also make you more prone and sensitive to allergy-triggering elements like animal fur, dust and such."
What should be the treatment for allergic cough?
The treatment for allergic cough depends on the root cause behind the allergic reactions.
Priyanka wanted to know, "How to get rid of a cough from allergies?"
Dr Mayank emphasises, "The only way to get rid of allergic cough is to identify the allergy"
Your doctor may advise skin test or blood tests to identify the allergy you have. If needed, a lung-function test, chest x-ray or bronchoscopy may also be required to rule out other causes of persistent cough.
"The best way to treat or limit allergic cough is to avoid the allergy-triggering factor."
Priyanka was advised a skin test to figure out the cause behind allergic cough. According to her test results, she was allergic to pollens as she had suspected.
"People with allergic cough may require long-term maintenance therapy with an anti-inflammatory agent. Besides this, the right protection from allergy-triggering element is also very helpful."
In rare cases where anti-allergy medicines aren't as helpful, steroids may be advised.
Prevention tips for allergic cough
Priyanka was advised the following tips to limit exposure to allergens and prevent allergic coughs:
Avoid the triggering factor as much as possible.
Wear a mask preferably, N-95 or N-99 masks in pollen-heavy seasons. This will help filter pollen and prevent it's entry into your respiratory system.
Clean your surrounding areas with a wet cloth or mop. This will ensure that the dust mites don't settle around you.
Recovery after Allergic Cough
After a course of anti-allergy medicines and following the prevention tips, Priyanka noticed a massive improvement in her condition.
In a follow-up visit Priyanka said, "People don't understand how irritating can persistent cough be especially, when it is triggered by factors that aren't in your control"
"Now that I know what's causing this reaction, I can take the right preventive steps along with anti-allergy medicines. As soon as the pollen-heavy season starts, I start wearing a mask when I go out and take my anti-allergy medicines when needed."
"I feel much better now and I can finally enjoy the changing seasons and not dread them."
Allergic cough home remedy
Apart from anti-allergy medicines and abiding by the prevention steps, you may also find these allergic cough home remedies helpful.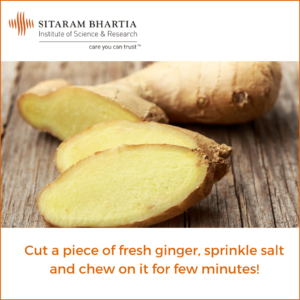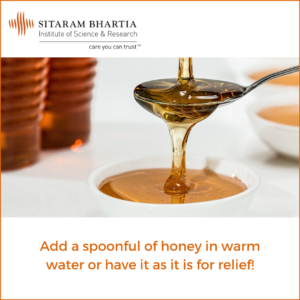 Come in for a consultation  Please Chat with us on WhatsApp to schedule an appointment.

This blog post is written with editorial inputs from Dr Mayank Uppal. The doctor has over 7 year of experience in Internal Medicine and is known for his medical expertise.