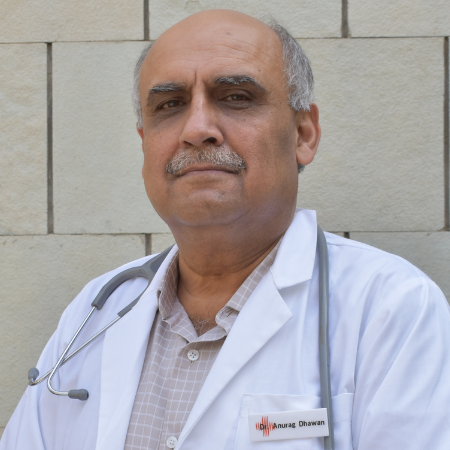 Dr. Anurag Dhawan
Consultant, General Surgery
Dr Anurag Dhawan is an experienced laparoscopic and general surgeon with skills in a wide range of emergency and routine surgeries.
Degree: MBBS, Medical College of Rohtak (1979), MS (Surgery), Medical College Rohtak (1983)
Experience: 40+ years
OPD Timings:
Monday: 11:00 am to 1:00 pm
Wednesday: 11:00 am to 1:00 pm
Friday: 11:00 am to 1:00 pm

Consultation Fees: Rs 1200
For appointments please call us on 011 4211 1111.
Recent Reviews
Patient reviews for Dr Anurag Dhawan
Dr. Anurag Dhawan Overall rating: ☆☆☆☆☆ 0 based on 0 reviews.
Anonymous