Oocyte retrieval also known as egg retrieval is the second step in the IVF process. It is usually done after you are given injections to stimulate the ovaries to produce multiple eggs instead of just one egg.
Ovarian stimulation protocols may vary from woman to woman depending on the ovarian reserve, age, hormonal profile, previous IVF attempts and other factors. 
When is oocyte retrieval done?
Oocyte retrieval is done after 10-12 days of ovarian stimulation, when the follicles are estimated to be mature, based on measurements assessed through follicular scans.
How do I prepare?
Follow these steps to prepare for oocyte retrieval.
Consult your fertility expert about any medication you have previously been taking so she can advise you about whether it needs to be continued.

Take the medication (if any) prescribed by your team.

Avoid eating anything post midnight the night before your procedure.

Empty your bladder before the procedure
Is oocyte retrieval painful?
You will be given anesthesia during the oocyte retrieval procedure and hence will not feel any pain. 
What is done during the procedure? 
The procedure is carried out under all aseptic precautions and under transvaginal ultrasound guidance. You will have to lie on the OT table after which intravenous anesthesia is administered. This process usually takes place 34-36 hours after your last injection.
After thorough cleaning of the vagina, a needle is used to aspirate the follicles in a special media that is prewarmed. The needle is inserted into the ovary under ultrasound guidance.
Most women will not feel this procedure at all due to the effects of the intravenous medications.
The fluid in the follicle that contains the eggs is collected  into a test tube. The test tube is then given to the embryologist who separates and processes the eggs. 
The entire procedure takes only a few minutes.
What can I expect after the procedure?
You will be taken to a recovery room after the procedure to rest for a while and will be discharged in few hours. 
Your partner will be asked to give a fresh semen sample on the same day.
How long does it take to recover from egg retrieval?
It is advisable to rest for 24 hours after the procedure. 
You may be advised to avoid swimming, intercourse and doing any kind of strenuous activities to allow the vagina to heal. 
You will be prescribed certain medicines.
What are the side effects of egg retrieval?
You may experience side effects that are commonly associated with anesthesia, such as a dry, itchy throat. 
The risks of oocyte retrieval are minimum because it is done under guidance of an ultrasound but may include infection in the pelvis or ovaries and bowel, bladder or uterine injuries.
If you feel nauseous, consume only light foods or biscuits. Refrain from eating spicy foods until 24 hours later. 
Do contact your doctor in case you experience heavy vaginal bleeding, smelly discharge, have high fever or nausea that lasts more than a day.
Next steps after Oocyte Retrieval
When the eggs and sperms are collected from both partners, these are cleansed, processed and then incubated by an embryologist under controlled conditions for a few days. 
The embryologist monitors the status of fertilization and when they deem appropriate, the female partner is called in for an embryo transfer. 
The extra embryos are frozen to use in subsequent IVF cycles if required. 
Read: Frozen Embryo Transfer: Process, Tips & Success Story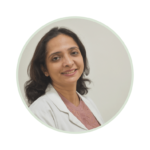 Medically Reviewed by Dr. Priti Arora Dhamija
Gynecologist & IVF Expert at Sitaram Bhartia Hospital in Delhi
MBBS, Maulana Azad Medical College, Delhi (1999); M.D, Lady Hardinge Medical College (2004); DNB Obstetrics & Gynecology (2004); Diploma in Pelvic Endoscopy, Kiel, Germany (2014); Master Certification in Assisted Reproductive Technologies (ART) and  fertility enhancing laparoscopy from Indian Fertility Society
Experience: 17 years
You may also like:
Liked this article? Follow us on Facebook, Twitter, Youtube and Instagram for more content!