In vitro fertilization or IVF procedure is a form of assisted reproductive technology through which women can conceive with a success rate of 30-35%.
"The term 'in vitro' means outside the body. In an IVF procedure, the fertilisation of the egg with sperm is replicated outside the female's body" explains Dr Priti Arora Dhamija,  Infertility Specialist at Sitaram Bhartia Hospital in South Delhi.
"Couples with infertility or genetic problems may be able to conceive with this treatment."
With the increasing trend of advanced age, couples who have been trying to conceive for a while often seek an IVF procedure before even consulting a doctor or considering other fertility treatments.

"Remember even a healthy couple takes upto a year to conceive naturally."
"So IVF should ideally be only attempted when your doctor advises."
IVF Procedure: When do you need it?
Before venturing for an IVF, it is important to ascertain whether you even need it.
Dr Priti highlights, "There are few conditions when an IVF is clearly indicated and few other relative conditions where it may be needed."
"Many women who consult me about endometriosis and pregnancy, don't end up undergoing IVF. They are able to conceive naturally!"
Not sure you require IVF? Come in for a second opinion with Dr Priti Arora Dhamija!
What are the conditions when an IVF should be considered?
Absolute conditions when an IVF is generally required:
Damaged or blocked fallopian tubes:
Any blockage or irreversible damage will hamper the sperm from reaching and fertilizing the egg.
It can range from absent sperm to very low sperm count, motility or a combination of both may require this fertility treatment. An IVF might be the best treatment to overcome severe male infertility.
Failed fertility treatment attempts:
Dr Priti asserts, "Multiple failed attempts of fertility treatments like ovulation induction (OI), 3-6 cycles of Intra Uterine Insemination (IUIs) depending on age would indicate a need for an IVF procedure."
Relative conditions or few cases where an IVF may sometimes be required:
Unsuitable hormonal environment
Erratic ovulation
Poor egg quality
Increasing age of the partners
Certain cases of endometriosis
Combined male and female factors
Dr Priti clarifies, "Contrary to popular belief, many couples with ovulation problems, irregular cycles, sexual dysfunction may not always require IVF. "
If your doctor has suggested an IVF procedure, it is important to consider these factors before selecting the best ivf centre in Delhi for you.
How Do You Select The Best IVF Center For You?
Selecting the right IVF center is a crucial step in your journey to parenthood. While researching your options, make sure you choose a team that:
Takes the time to answer your questions:
As you make your way through the process, you will naturally have many questions and will want to be as informed as possible about what to expect. Go in for a first consultation to assess how you and the infertility specialist will be able to get along.
Dr Priti advises,  "When considering an IVF center, try to get a sense of the organisation and doctor before finalizing anything."
Explains available procedures:
It's always a good idea to assess whether the hospital at which you will be undergoing treatment is well equipped to provide the care that you need.
The doctor continues, "Don't think of IVF as an isolated procedure alone, it is a journey that translates into pregnancy. It may be best to consider a hospital that can provide you assistance even after conception for a continuity of care."
Approaches fertility and pregnancy holistically:
When you conceive through IVF, you want to make sure you're in safe hands, and in the care of an experienced team who can guide you through your pregnancy and do what's best for you and your baby.  
She adds, "Make sure to select a team that works hand-in-hand under one roof and knows your entire history."
"The joy of achieving an IVF pregnancy can be amplified when you can safely go from conception to delivery under the supervision of your IVF expert and an obstetrician team whom they trust and work closely with to provide the best care."

What is the IVF process step by step?
Before you undergo the procedure for IVF, you should know what to expect in order to prepare yourself better.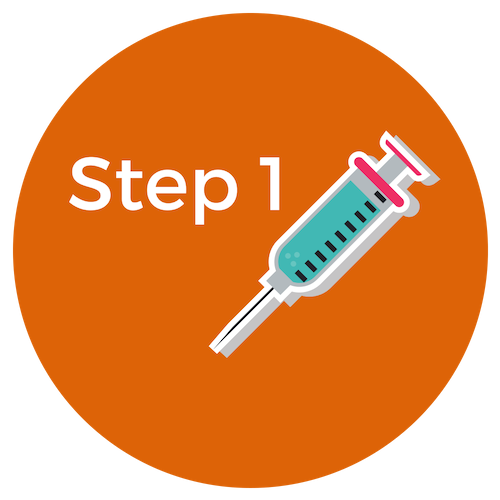 The female partner is given recombinant injections to stimulate her ovaries to produce multiple eggs instead of just one egg.
Multiple eggs increase the chances of developing  many healthy embryos and reduce the cost of every successive IVF attempt.
While explaining the IVF procedure, Dr Priti highlights "The stimulation protocols may vary from woman to woman as it depends on her ovarian reserve, age, previous pelvic surgery or conditions, past IVF attempts and hormonal background."
For young patients, the target is 8-10 good quality eggs.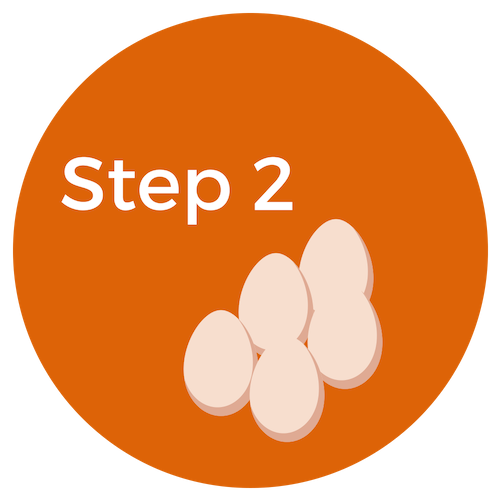 After stimulating the ovaries for 10-12 days, multiple mature eggs are then retrieved through a transvaginal ultrasound or laparoscopic guided procedure. This is done while the woman is under anaesthesia. After the minor daycare procedure, these eggs are then kept in a special container.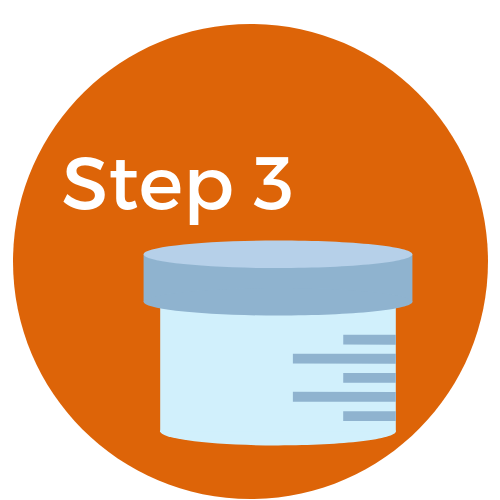 Collecting the sperm from the male partner:
When the eggs are being retrieved, a fresh semen sample of the male partner is collected and processed in the lab to acquire the best quality sperm. In special cases, sperm may have to retrieve via a surgical procedure (TESA,POSA).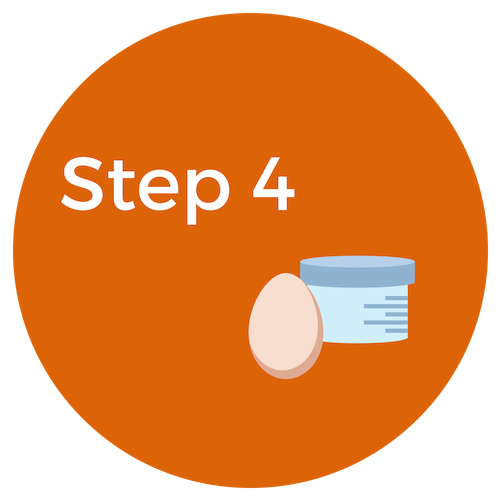 The artificial fertilization:
In most cases, the matured eggs and sperms are allowed to incubate together in a special fluid under controlled conditions and for a day or so. Modifications in this step are made as per the couple's conditions and needs.
For example, in cases of very poor sperm quality, the sperm is injected into the eggs and then incubated (ICSI).
The status of fertilization is made clear within a day or two of the incubation.
The embryos are then transferred to the woman's uterus between day 3-5 in a simple walk-in procedure that takes a short time. The fertilized egg may or not attach itself to the wall of the uterus resulting in the outcome of the procedure.

The extra embryos are frozen to use in subsequent IVF attempts depending on the patient's wish.
What are the Chances of Getting Pregnant with IVF?
On an average the chances of successfully conceiving through an IVF range from 30 – 45%. Out of all the fertility treatments, IVF's success rate is the best and accumulative rate is even better.
Dr Priti says, "The probability of a successful IVF pregnancy depends on many factors and varies from couple to couple."
But there are many factors that determine the success of an IVF procedure such as:
The younger the couple especially the woman, the higher are the chances of IVF being a success.
Dr Priti points out, "Women under 35 years have a higher success rate compared to the woman above 40 years."
If you have conceived before especially with the same partner, the chances of IVF being a success is higher.
The type of infertility issue along with the frequency of ovulation, duration of the problem and whether it's only one partner or both with infertility factors can also affect the success rate.  
The doctor says, "The lifestyle that the couple leads along with their stress levels impacts the success rate of IVF. "

"IVF results can, however, be optimized by making the right lifestyle changes and correcting the hormonal environment or any pelvic disorders before attempting the IVF cycle."
What to Keep in Mind When You Have an IVF Pregnancy?
In an IVF pregnancy, you will be prescribed special medicines that will continue up to 12 weeks.

Dr Priti continues, "Apart from a few medications during the initial weeks, detection of pregnancy and routine tests of an IVF pregnancy are the same as any other pregnancy."   
IVF Success Story
For Rekha, 37 and Suresh Dhawan, 38, IVF procedure became their only option when even after 3 cycles of IUI they were unable to conceive.  
"We would have lost hope if it wasn't for our gynecologist who constantly motivated us through the entire process," recollects Rekha.
"After trying for many years and undergoing many tests and treatments, when we didn't get any results – we had almost given up."
Suresh says, "It was Dr Priti who suggested we try IVF,"
"We decided for it after understanding it's implication and were optimistic about it because we were told that our mindset and approach may play a role in the result."
Rekha expresses, "We were overjoyed when we discovered that I have finally conceived!"

"We are grateful that we were guided by the team at Sitaram Bhartia not only during the IVF procedure but also during our pregnancy and delivery. It was so convenient to get access to a range of services all under one roof!"
How much does IVF cost?
IVF cost depends on the age and need of the couple. The ovarian reserve of women declines with age and therefore, the cost of stimulation goes up for couples with advanced age.  
The run-up to this fertility treatment may require pre-IVF investigations, laparoscopy and/or hysteroscopy to ascertain whether you even need the procedure.
The packages at Sitaram Bhartia include consultations, hormone tests and injections, ultrasound for monitoring the cycle, oocyte pick up procedure, embryo transfer procedure including the embryologist and embryology lab fees.
In addition to these, your IVF cost may vary if you require specialised procedures like sperm retrieval from testes, egg donor, ICSI (where the sperm is injected into the eggs) or services like freezing of the embryos or semen.
Your doctor is most likely to recommend an embryo freezing especially, if you are young with good ovarian reserve (eggs with a good quality and quantity of embryos). This proves helpful in the future as it allows you to opt for successive IVF cycles at a much lower cost.
The best IVF package for you would therefore be determined after a proper analysis of your situation by a trusted gynecologist.
If you are considering an IVF, come in for a consultation with Dr Priti Arora Dhamija and get all your doubts cleared. Please call on +919871001458 to schedule your appointment.
Learn more about Fertility Services at Sitaram Bhartia
This article has been written with inputs from Dr. Priti Arora Dhamija, who has over 17 years of experience as a fertility specialist and obstetrician-gynecologist. She has received training from the Indian Fertility Society in Assisted Reproductive Technologies and fertility enhancing laparoscopy.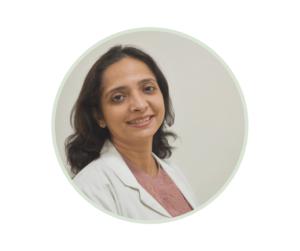 Dr. Priti Arora Dhamija
MBBS, Maulana Azad Medical College, Delhi (1999); M.D, Lady Hardinge Medical College (2004); DNB Obstetrics & Gynecology (2004); Diploma in Pelvic Endoscopy, Kiel, Germany (2014)