"Approximately 10-15% of women have high BP in pregnancy. At times, this poses a grave risk to both mother and baby" says Dr. Priti Arora Dhamija.
"Very often, the condition appears in the last trimester of pregnancy. That's why you need to be very regular with your visits and ultrasound monitoring of the baby
High blood pressure during pregnancy manifests in 3 different forms. Read ahead to learn how to control BP during pregnancy in each of these situations.
1. High Blood Pressure During Pregnancy (Pregnancy Induced Hypertension)
Aanchal Sharma ,32, was expecting her first baby. Aanchal's high BP in pregnancy was picked up on a routine check-up at 34 weeks. All her prior blood pressure readings in pregnancy had been normal. But recently Aanchal had noticed some swelling on her feet, toes, and fingers.
Anchal was asked to get some blood and urine tests.
Her high blood pressure was not accompanied with proteins in urine, which was a good sign, and she was diagnosed with pregnancy induced hypertension.
" We closely monitored Aanchal's blood pressure for the remainder of her pregnancy."
"Her blood pressure did not rise significantly even though she was not on any medications. All her tests remained normal."
"Eventually Aanchal went into spontaneous labour, had a normal delivery and her BP resolved within six hours of giving birth" recalls Dr Priti.
How to Manage High BP During Pregnancy
"Most mothers with pregnancy induced hypertension, like Aanchal, have  isolated hypertension and require only regular  checkups, blood and urine tests and serial ultrasounds to keep a check on the baby's well-being " explains Dr Priti.
" In such situations, the blood pressure usually returns to normal after the delivery."
2. High BP with Proteins in Urine During Pregnancy (Pre-eclampsia)
When Anu Bhutani came in for an antenatal check-up at 32 weeks, her BP registered on the higher side. At 34 weeks, when she had her BP checked again, it was 150/100.
Her initial investigations revealed significant amounts of protein in urine.
"She was diagnosed with pre-eclampsia and we decided to admit her and recommended a few investigations. She was started on medicines to lower her BP and to protect her baby."
"We advised her regarding her diet and explained the importance of regular treatment and follow up."
She was also informed of warning signs for which she needed to immediately report to the hospital.
"Her labour had to be induced at 38 weeks because her BP stayed around 150/100 despite medication" says Dr Priti.
Even after her delivery, Anu's BP remained high for a week and gradually her medicines were tapered.
"We kept monitoring her blood pressure until it returned to normal" says Dr. Priti.
Experiencing difficulties in managing your BP during pregnancy? Consult a gynecologist about it. Please call on +91 9871001458 to schedule a free consultation.
How to Control BP during Pregnancy with Pre-eclampsia
Pre-eclampisa may lead to fetal complications such as growth retardation.
"Management of pre-eclampsia involves more frequent antenatal check ups, special ultrasounds andnonstress tests" explains Dr Priti.
"If your blood pressure is not controlled or the blood flows to your baby are not adequate, or your baby is not growing well, you may need  induction of labour before your due date " cautions Dr Priti.
"Symptoms such as anxiety, headaches, palpitations, nausea, blurred visions, or a pain in their upper abdomen may be a mark of sudden rise in BP – and in such situations women should immediately get in touch with their doctor."
3. Chronic Hypertension and Pregnancy
Deepti Dawar, 37, had hypertension for years before she became pregnant. She was concerned about whether having a baby would be safe given her condition.
"Since she had chronic hypertension, Deepti needed more frequent check-ups during pregnancy," says Dr Priti.
"Her blood pressure did not worsen during pregnancy. She had regular blood and urine tests to see that her high blood pressure was not affecting her kidney and liver function."
"She was induced at 40 weeks and had a normal delivery like she had hoped."
How to Control BP During Pregnancy in Chronic Hypertension
"You may need to modify your antihypertensive medication to drugs that are safer in pregnancy and have frequent visits to check baby's well being," says Dr. Priti.
In general, if you have high BP especially after 36 weeks, you will have to monitor it frequently and watch out for fluctuations. If your BP crosses 140/90, you will have to consult your doctor right away.
"In most situations, if blood pressure is controlled and the baby is growing well, pregnancy can be continued till 40 weeks. Induction of labor may be required in selected situations if there is any associated complication"  Dr Priti concludes.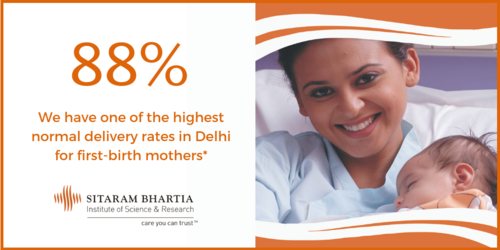 This article has been written with inputs from Dr. Priti Arora Dhamija, who has over 16 years of experience as a fertility specialist and obstetrician-gynecologist. She has received training from the Indian Fertility Society in Assisted Reproductive Technologies and fertility enhancing laparoscopy.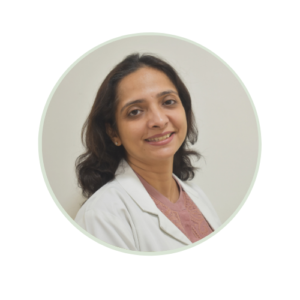 Dr. Priti Arora Dhamija, MBBS, Maulana Azad Medical College, Delhi (1999); M.D, Lady Hardinge Medical College (2004); DNB Obstetrics & Gynecology (2004); Diploma in Pelvic Endoscopy, Kiel, Germany (2014)
You may also like: 
3 Things You Should Know Before You Plan a Cesarean
Normal Delivery ke Upay(in hindi): अपने नार्मल डिलीवरी की संभावनाएँ बढ़ाये, इन 7आसान टिप्स के साथ