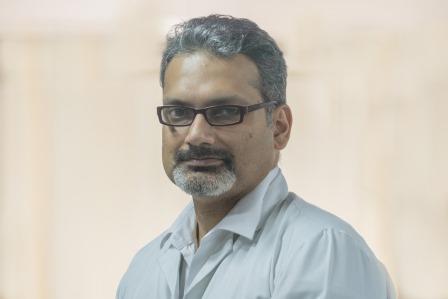 Dr. Biren Nadkarni
Orthopaedics
Degree: MBBS, Maulana Azad Medical College (1997); MS (Orthopaedics), University College of Medical Sciences (2002)
Experience: 14 Years
OPD Timings
Tuesday: 2:00 p.m. – 4:00 p.m.
Wednesday: 2:00 p.m. – 4:00 p.m.
Friday: 2:00 p.m. – 4:00 p.m.
Saturday: 2:00 p.m. – 4:00 p.m.
Consultation Fees
₹ 1200
Please call us on 011 4211 1111 for any inquiries.
Recent Reviews
Patient reviews for Dr. Biren Nadkarni
★★★★★

based on

6

reviews.

Overall rating:
Great surgeon
★★★★★
"
Dr Biren Nandkarni, reoperated on my fractured femur of my right leg. The first surgery was done at another hospital, after 6weeks x-rays showed the fracture had collapsed. This was a terrible very traumatic shock for me and my family Dr Biren Nandkarni, performed the surgery on 22nd July 2020. Am fortunate Dr Nandkarni, did my surgery, all has been going good He kept a regular check on me, inspite of the extremely hard times. After my first experience, often I would get worried call him up or message him, he would always respond, very approachable, very humane indeed. Am back to my normal self, All thanks to Dr Biren Nandkarni. God bless
"
ACL Reconstruction Surgery
★★★★★
"
The Hospital is good, Dr Nandkarni even better as went through an ACL reconstruction surgery last year and haven't faced any issues.
"
superb treatment
★★★★★
"
I have been going to see Dr. Nadkarni for my wrist problem for quite sometime now and can't say enough about his care. Doctor and his staff have been extremely helpful to me with a variety of my issues. Dr Nadkarni is far and away the best doctor I have ever met and nothing I can say really does justice to the man: he is extremely intelligent, a compassionate and caring person, and a truly outstanding doctor.
"
★★★★★
"
Dr. Biren is highly skilled and is very understanding towards the plight of his patients.
"
9810429802
★★★★★
"
Excellent, skilled, sympathetic and very professional. The best orthopedic surgeon.
"
Superb
★★★★★
"
The way of speaking and treatment was very good. A doctor with good knowledge
"