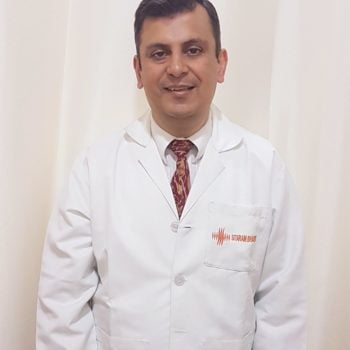 Dr. Manish Dalwani
Senior Consultant, Orthopedics
Dr Manish Dalwani is a well acknowledged and trusted senior orthopedic surgeon, who has been trained in knee replacement at Clinique du Centre, Bois, Gulliame, France and has trained in shoulder arthroscopy and sports medicine at University Hospital in Seoul, South Korea. He has more than 18 years of experience in treating pediatric deformities including some common diseases like Rickets, Clubfoot, Congenital dislocation and such.
Degree: MBBS, Armed Forces Medical College, Pune (1997), DNB (Orthopedic Surgery), St. Stephen's Hospital (2005)
Experience: 20 years
Specializations include:
Joint Replacement surgery (hip, knee, shoulder)
Knee arthroscopy surgeries (ACL/PCL reconstruction, meniscal injuries)
Shoulder arthroscopy
Trauma Surgery
Pediatric Orthopedic surgery
Minimally Invasive Spine procedures
OPD Timings
Monday: 9:30 am – 11:00 am
Tuesday: 4:00 pm – 5:00 pm
Wednesday: 4:00 pm – 5:00 pm
Thursday: 9:30 am – 11:00 am
Friday: 9:30 am – 11:00 am
Saturday: 11:00 am – 12:30 pm
Consultation Fees:
Rs 1200
For appointments please call us on 011 4211 1111.
Dr Manish's Patient Testimonials
Dr. Manish Dalwani Overall rating: ★★★★★ 5 based on 1 reviews.
Anonymous
Hassel-Free Knee replacement procedure
★★★★★
" Dr Manish is an outstanding example for other doctors. I developed knee problem in May 2019. He was precise and knowledgeable. I did undergo two procedures for my knees and have been able to resume my daily activities without any trouble after the procedure. Overall it was a pleasurable experience. I would definitely recommend him to those having orthopedic issues."
- Sampath Bashyam
Check out Dr Manish's Patient Education Library
5 Misconceptions Around Knee Replacement