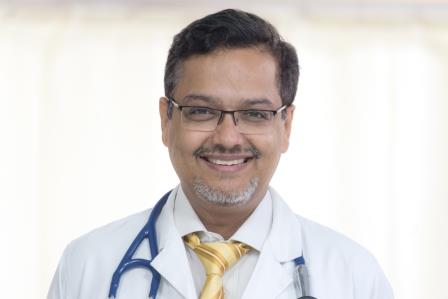 Dr. Jitender Nagpal
Pediatrics
Degree: MBBS, Maulana Azad Medical College, University of Delhi (1997); MD (Paediatrics), Maulana Azad Medical College, University of Delhi (2001)
Experience: 15 Years
OPD Timings
Monday: 11:00 a.m. – 2:00 p.m.
Wednesday: 11:00 a.m. – 4:00 p.m.
Friday: 12:00 p.m. – 4:00 p.m.
Saturday: 11:00 a.m. – 7:00 p.m.
Consultation Fees
Rs. 1000
"Effect of Vitamin D Supplementation on Blood Pressure: A Systematic Review and Meta-analysis Incorporating Individual Patient Data." JAMA internal medicine5 (2015): 745-754.
"Widespread non‐adherence to evidence‐based maternity care guidelines: a population‐based cluster randomised household survey." BJOG: An International Journal of Obstetrics &Gynaecology (2014).
"Efficacy of fermented milk and whey proteins in Helicobacter pylori eradication: A review." World journal of gastroenterology: WJG3 (2014): 724.
"A Review of Literature to Understand the Complexity of Equity, Ethics and Management for Achieving Public Health Goals in India." Journal of clinical and diagnostic research: JCDR2 (2014): 1.
"Cross‐cultural adaptation and translation of a quality of life tool for new mothers: a methodological and experiential account from six countries." Journal of advanced nursing4 (2013): 970-980.
Awarded Satya Gupta Award of the IAP (Indian Association of Pediatrics) for paper presentation in 2002.
Awarded Pyare Lal Sharma Bishan Devi Gold Medal for "Best Thesis in Clinical Subjects" in 2001.
Tips for Parenting and Child Care
Dengue symptoms in babies in Hindi | 0-1 years
Recent Reviews
Patient reviews for Dr. Jitender Nagpal
Great #Doctor#Helping nature
★★★★★
"
New born daughter admitted @SRB @NICU.Great guidence & help @ newly papents. Thanks a lot sir!!!!!!!
"
Amicable response
★★★★★
"
Dr. Nagpal ji had attended my son Harsh for cure of acute appendicitis. He was very cordial and good in handling him. He could diagnose the problem at the very initial stage. We followed his advices and my son is alright. Thanks to him for all his appropriate actions.
"
Best Doctor for you little angels
★★★★★
"
Dr. Nagpal is consultant for my little boy Abhigyan and must say his hands are best hands for your little angels. His understanding the problem by only touching baby is remarkable. Your trust will increase each and every vist. Sir we trust you more than any one else. Thanks, Anurag
"