Couples planning to get pregnant should keep the following IUI success tips in mind to increase their chances of getting pregnant.
"Success rates of IUI depend on factors like age of the couple, sperm count and tubal patency (openness of fallopian tubes) " explains Dr Priti A. Dhamija, an Infertility Specialist at Sitaram Bhartia Hospital in South Delhi.
1. Refrain from male ejaculation for 3 days
Men should abstain from ejaculation for 3 days before the IUI procedure. This increases the semen which helps in getting a good sperm count for IUI.

Don't abstain for more than 5 days as it can adversely affect your chances.
2. Don't let the IUI become a cause of stress
High stress or pressure reduces the possibility of conceiving.

"The IUI procedure will require frequent visits to the hospital," says Dr Priti.
"The scans should take about 5 minutes after which you can resume your routine. "
"You could take an early morning appointment if you don't want it to interfere with the rest of your day. "
You should set aside 1.5 – 2 hours for the IUI treatment itself.
3. Eat Healthy and Exercise Regularly
"Include fertility-boosting foods with antioxidants, fiber, dairy and protein in your diet and take up light exercises like yoga or regular walks" advises Dr Priti.
Avoid packaged and sugary foods and strenuous workouts.

These changes may not lead to instant results but they are best practices to follow for a healthy pregnancy.
4. Discuss the need for hormonal support
Your doctor may advise trigger shots which stimulate the ovaries and result in 2-3 eggs for IUI procedure.

If you have PCOD or endometriosis, you may need hormonal support post IUI too. The hormonal support is required to boost your chances of pregnancy.
5. Re-evaluate IUI after 3 attempts
The chances of conceiving through IUI increase with each attempt, but you should know when to stop and reconsider.

"If you've not been able to conceive after 3 IUI cycles, the doctor might suggest that you get further tests" adds Dr Priti.
"The tests determine whether you should continue with IUI or go for IVF treatment."

Conclusion

Remember that despite following IUI success tips, you may not be able to conceive in the first IUI cycle itself. Try to be patient during the entire procedure.

"An IUI procedure isn't a sure shot way to achieve pregnancy, though it can certainly boost chances of conception in a relatively inexpensive and non-invasive manner" concludes Dr Priti.
Do you still have questions regarding your condition? Come in for a consultation with Dr. Priti! Please call on +91 9871001458 for appointments.
Learn more about Fertility Services at Sitaram Bhartia
This article has been written with inputs from Dr. Priti Arora Dhamija, who has over 17 years of experience as a fertility specialist and obstetrician-gynecologist. She has received training from the Indian Fertility Society in Assisted Reproductive Technologies and fertility enhancing laparoscopy.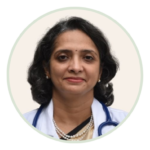 Dr. Priti Arora Dhamija
Senior Gynecologist & Fertility Expert
MBBS, Maulana Azad Medical College, Delhi (1999); M.D, Lady Hardinge Medical College (2004); DNB Obstetrics & Gynecology (2004); Diploma in Pelvic Endoscopy, Kiel, Germany (2014)