Giving birth is one of the most natural experiences a woman can have. But a normal delivery is often perceived to be a risky and unbearably painful experience.
With the right kind of support from your gynecologist and preparation in the antenatal period, you can expect to have a smooth normal delivery, provided there are no medical indications for a cesarean. Read on to learn how to get started.
Normal Delivery Tips
These 5 tips will help you prepare for a normal delivery and experience the sense of achievement that comes from birthing your own baby.
1. Choose a doctor with a high normal delivery rate
In 2016, our staff unit of gynecologists achieved an 88% normal delivery rate for first-birth, low-risk mothers who had crossed 37 weeks and had a single baby in the head down position.
When it comes to deciding on a gynecologist, ask your doctor about her cesarean rate and make your preference for a normal delivery clear.
Talk to other women who have delivered with the doctor to get a sense of her cesarean rate.
"The cesarean rate for first-time mothers with a single foetus, in the normal head down position who have crossed 37 weeks should be less than 25%", says Dr. Swati Sinha, consultant obstetrician-gynecologist at Sitaram Bhartia Institute of Science and Research.
Suveksha Lama was 37 years old and overweight. Hear how she had an empowering birth experience with the support of her family and doctors.
2. Understand the benefits of a normal delivery
A normal delivery is safer for the mother and the baby.
A cesarean puts the mother at increased risk of serious complications in future pregnancies or surgery.
Babies born vaginally have lower risks of respiratory problems at birth. They also have lower risk of developing diabetes, asthma and obesity in later life.
Related Post: Normal Delivery Tips in Hindi
3. Watch your weight and exercise regularly
It's important to not put on excessive weight during your pregnancy.
'Eating for two' is actually just a myth!
The extra calories you need depends on your weight before pregnancy and is typically in the range of 200-300 KCal.
"Don't forget to exercise every day. If you've had a sedentary lifestyle, start with a 10-15 minute walk and gradually increase it to 40 minutes daily. Exercise helps you build the stamina that is required to go through labour" sums up Dr. Swati.
4. Pick a birth partner
Find someone who can be with you throughout your time in the labour room. For many women this partner is their husband, but it could be anyone else who you trust.
Your partner should attend an antenatal class to learn how to give you a massage, help you with labour exercises, and provide emotional support.
5. Trust yourself
Women's bodies are designed to give birth. Trust your instincts to guide you through your labour. Do your labour exercises, practice deep breathing, and focus on the baby.
For generations births took place in homes with support from family members. Most well-prepared women should expect to go through labour without any complications.
Normal birth is normal and all healthy women with an uncomplicated pregnancy deserve to have one.
Pregnancy Diet for Normal Delivery
Many women battle with morning sickness in the first trimester and find they can eat very little.
"It is common to eat less in the first trimester due to excessive nausea and some of you may actually lose weight " says Dr Swati.
"There is nothing to worry as your baby will only be 50-60 grams at the end of 3 months."
Read: How to Plan Your First Trimester Diet
As the second trimester advances and your appetite slowly returns, women begin to wonder what foods they can eat during pregnancy.
"Half your meal should contain fruits and vegetables, while the remainder should consist of lean protein (lentils, milk, cheese etc) and whole grains" informs Dr Swati.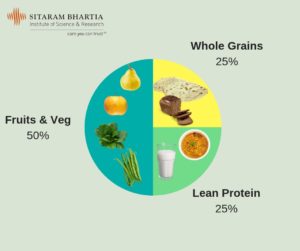 "Eat small meals every 3-4 hours, and keep yourself well hydrated. Make it a point not to skip any meals during pregnancy."
Need help planning your pregnancy diet? Refer to our sample pregnancy diet charts!
Pregnancy Exercises for Normal Delivery
"If you're not used to exercising, you could begin with a 15 minute walk and then gradually increase it to 45 minutes everyday" advises Dr Swati.
As you become comfortable with exercising, you could also practice squats or bouncing on ball exercises. These help bring the baby down and also ease the pain from contractions.
Also Read: 5 Safe Antenatal Exercises for Pregnant Women [with VIDEOS]
How to Deal with Normal Delivery Pain
Women who've delivered with us often tell us what a relief it was that they had their birth partners by their side during labour.
Just the presence of a loved one who can motivate you and give you a back massage can greatly ease normal delivery pain.
And remember that you always have the option of an epidural for painless delivery.
Read: How to Reduce Labour Pain: 3 Effective Tips
What You Should Expect When You Come in During Labour
It can be quite intimidating to not know what to expect when you come to the hospital during labour.
"You should take a tour of the hospital where you will be delivering so you will know where to go when you come in during labour" suggests Dr Swati.
Watch Video: What to Expect When You Come in During Labour
Meet Our Maternity Team
Our unit of full time obstetrician – gynecologists have been actively working to reduce our cesarean rates over the last decade.
In 2016, we achieved an 88% normal delivery rate for first-birth, low-risk mothers who had crossed 37 weeks and had a single baby in the head down position.
Our consultants are supported by nursing staff who are trained to help women in labour.
"When you enter the labour room, there will be one nurse dedicated to you who will remain with you throughout labour" assures Dr Swati.
Meet our Gynecologists here or Learn more about our Maternity Program
Charges for a Normal Delivery
We believe that women deserve to give birth in a safe, protected environment that has 24 hour onsite specialist gynecologists and pediatricians, well trained nurses, anesthetists and operation theater as well as NICU facility.
All our delivery charges can be found here.
If you have any more questions about a vaginal delivery, feel free to reach out to us at +919871001458.