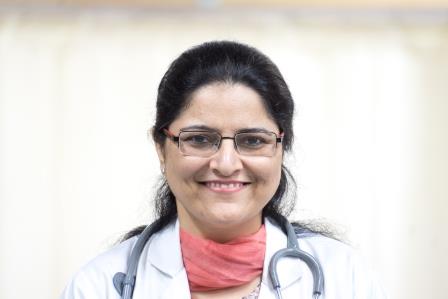 Dr. Anita Sabherwal
Obstetrician-Gynaecologist
Dr. Anita Sabherwal Anand
Dr. Anita Sabherwal has been a practicing OB-GYN for nearly 20 years is a key practitioner in our Group Practice model.
She has strong interests in General and High-Risk Obstetrics.
Degree: MBBS, Lady Hardinge Medical College, University of Delhi (1992); MD (Obstetrics & Gynaecology), Lady Hardinge Medical College, University of Delhi (1997); DNB Secondary (Obstetrics & Gynaecology), National Board of Medical Education, New Delhi (1999)
Speciality: Obstetrics & Gynaecology
Experience: 19 Years
OPD Timings:
Monday: 1:00 p.m. – 3.00 pm
Tuesday: 9:15 a.m. – 2:15 p.m.
Wednesday: 9:15 a.m. – 2:15 p.m.
Thursday: 2:15 p.m. – 6:15 p.m.
Saturday: 1:15 p.m. – 6:15 p.m.
Consultation Fees
₹1000
Watch this 2 minute video on How to Recognise Signs of Labour
Recent Reviews
Patient reviews for Dr. Anita Sabherwal
She is the best
★★★★★
"
I decided to go for VBAC and trust me it was only she who made it possible (rest others had given up their hope). For my family it was a miracle which happened due to her expertise n patience n trust on her patient.
"
Not a doctor just like family memeber
★★★★★
"
Am from AP, there is no words to tell about Dr Anitha, she is always Lough, simple, polite ,having more knowledge, and most important point no hesitation at any time, cool calm she will treat a family member not like patients r outers. Her treatment is very simple she won't refer unnecessary medicine. Thank you so much Dr Anitha
"
★★★★★
"
Dr Anita Sabherwal is an excellent obs and gynae at Sitaram Bhartia, her knowledge, experience and skills are an asset to this hospital. She is very reassuring, always answering our endless questions and concerns with a smile. Her expertise ensured a normal and healthy delivery for our baby.
"