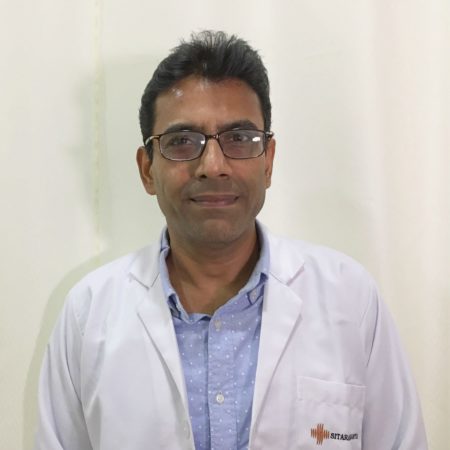 Dr. Manu Agarwal
Consultant, Pediatric & Adolescent Endocrinology
Dr Manu Agarwal is a pediatric and adolescent endocrine specialist who treats children with hormonal disorders. The conditions treated by him include short stature, diabetes in children, thyroid disorders, delayed or premature puberty, obesity and many more.
Degree: M.B.B.S., University College of Medical Sciences, Safdarjung Hospital, Delhi (1990), M.D. (Paediatrics), Maulana Azad Medical college, Lok Nayak Hospital, Delhi (1994), Observership in Pediatric and Adolescent Endocrinology, Lok Nayak Hospital, Delhi (2013)
Experience: 24 years
Specialisation: Pediatric and Adolescent Endocrinology
Key skills:

Bone age assessment
Growth and Pubertal Assessment with detailed anthropometry
Insulin Rx and monitoring
Growth Hormone treatment and monitoring
OPD Timings:
Monday: 4:15 pm to 5:30 pm
Thursday: 4:15 pm to 5:30 pm
Consultation Fees: ₹1600
For appointments please call us on 011 4211 1111.
24x7 Pediatric Support Available for Emergencies
Feel free to walk into our emergency anytime to get assisted by a qualified pediatrician round the clock. Call us at 011 – 42111197.
Urodynamic study in children with voiding disorders, Journal of Indian Pediatrics (1994)
Paper presentation on Urodynamic study in children at International Paediatrics conference held in Delhi in 1994 and Urology conference at AIIMS, Delhi in 1995.
Short Height in children | Pediatric Endocrinology
Treatment for Short Height in Children
Recent Reviews
Patient reviews for Dr Manu
Dr Manu Agarwal | Pediatric Endocrinology Overall rating: ★★★★☆ 4 based on 1 reviews.
Anonymous