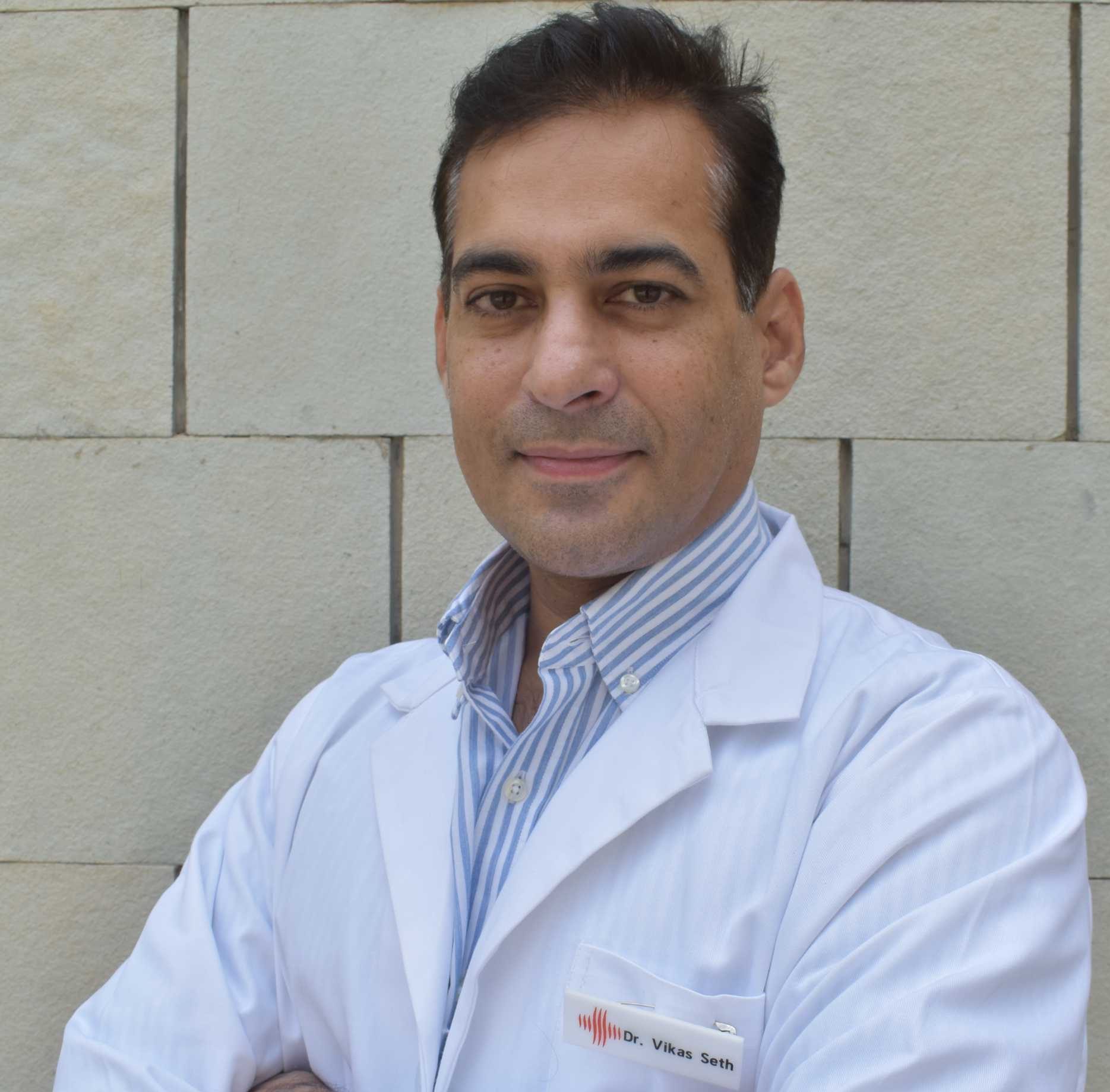 Dr. Vikas J. Seth
Senior Consultant, Orthopaedics
Dr Vikas J. Seth is an experienced senior orthopedic surgeon. He worked as an orthopaedic surgeon in UK for over 10 years following his post-graduation. Though his 20 year practice, he has gained extensive experience in joint replacements, arthroscopy (including knee, ankle and shoulder) and managing cases of complex trauma. He performs hand and foot trauma and reconstructions as well. He has had excellent feedback for spine pain management. He has worked with leading Pediatric Orthopaedic surgeons in London.
He received a gold medal during his post graduation and also the Best Surgeon award in London.
Patients appreciate him for his genuine and pragmatic treatment and advice.
Degree: MBBS, NKP Salve Institute of Medical Sciences, Nagpur (1997), MS Ortho GSVM Medical College, Kanpur (2004), MRCS, Royal College of Surgeons, Edinburgh (2007)
Experience: 20 years
Specializations include:

Joint Replacement surgery (hip, knee, shoulder)
Knee arthroscopy surgeries (ACL/PCL reconstruction, meniscal injuries)
Lower limb reconstruction
Spine/Lower Limb Arthroplasty & Arthroscopy
Shoulder arthroscopy
Trauma Surgery
Pediatric Orthopedic surgery
Minimally Invasive Spine procedures
OPD Timings:
Monday- Saturday: 8:30 am to 2:00 pm

Consultation Fees: Rs 1300
 "Synovial actinomycosis of the knee joint- A case report and review of literature" Journal of Bone and Joint Diseases, Vol. 19, December 2003, 98-100.
 "Functional restoration in post-traumatic stiff elbow by open arthrolysis" presented at the 28th Annual Conference of U.P. chapter of Indian Orthopaedic Association (UPORTHOCON-2004). Awarded Gold Medal for best paper at conference.
Fellowhip in computer-assisted joint replacement
Recent Reviews
Patient reviews for Dr. Vikas
Dr. Vikas J. Seth Overall rating: ☆☆☆☆☆ 0 based on 0 reviews.
Anonymous