The Department of General Surgery at Sitaram Bhartia Hospital consists of highly-skilled surgeons with years of experience and high-end facilities that come together to give optimum treatment. Our surgeons believe in taking the time to explain your condition to you and answering any doubts you may have.
We offer expert surgical advice for conditions related to common abdominal complaints such as gallbladder associated conditions like gallstones, cholecystitis, etc, appendicitis, all types of hernias, fissures, fistula, hemorrhoids (piles), thyroid problems, along with other stomach, intestinal and breast issues.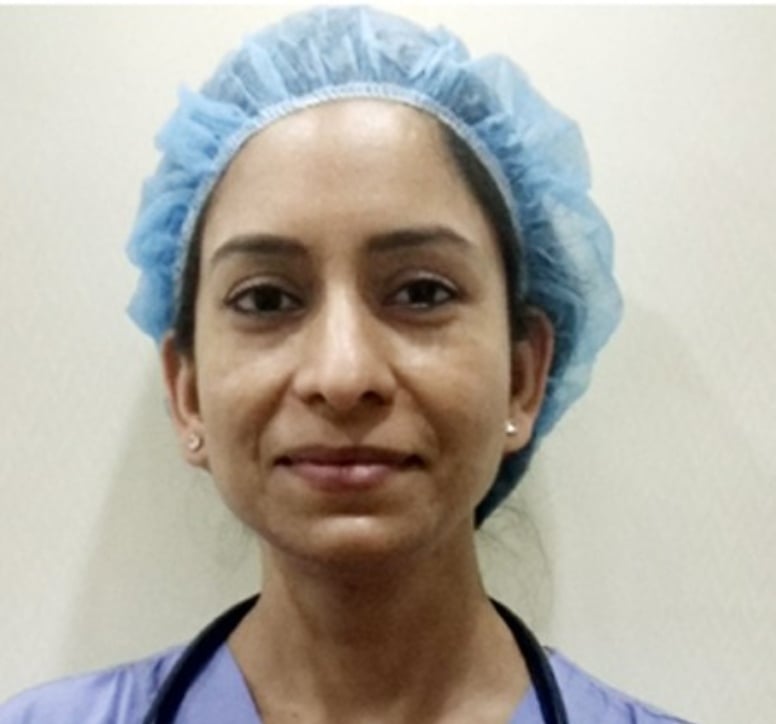 Dr. Reeta Chawla
Senior Anesthetist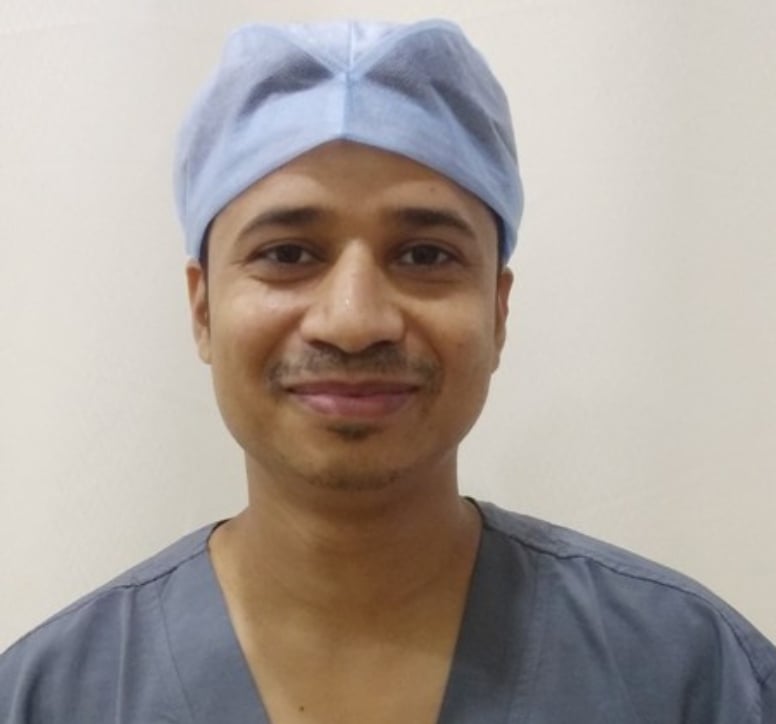 Mr. Digambar
OT Supervisor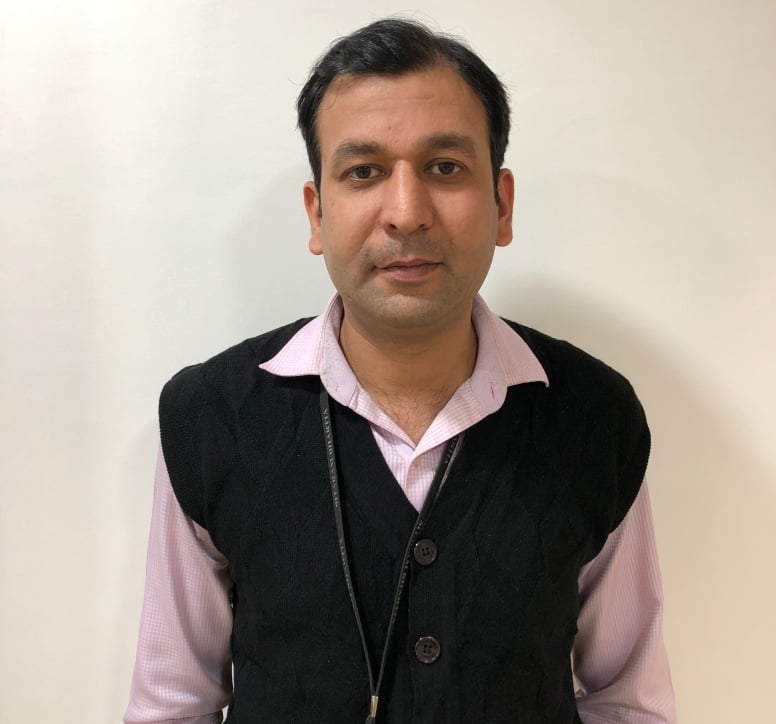 With years of experience in their field, our general surgeons are known to provide reliable medical advice to patients on conditions such as –
Gallbladder related conditions such as gallstones, gallbladder sludge, gallbladder polyps, cholecystitis, etc.
Piles or hemorrhoids
Breast-related issues such as fibroadenoma, the presence of swelling, mass or breast lumps, cancer, etc.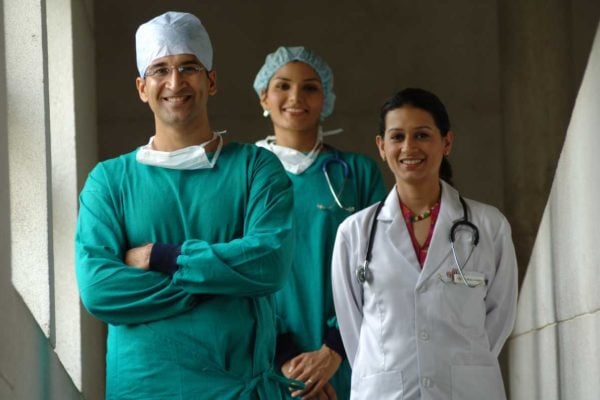 Laparoscopic Cholecystectomy (Gallbladder-Removal Surgery)
Gallbladder-associated conditions such as gallstones, gallbladder sludge or gallbladder polyps are some common concerns.
We offer minimally-invasive surgery known as Laparoscopic Cholecystectomy (gall-bladder removal surgery) that employs fewer, smaller cuts and results in minimal scarring and a shorter stay in the hospital post-surgery.
There is no need to worry because your digestive system is not affected in a major way without a gallbladder.
Laparoscopic Cholecystectomy – When Do You Need It?
A laparoscopic cholecystectomy is a minimally-invasive gallbladder removal surgery advised for gallbladder-associated complications. Kriti wanted to know how her daily life would be affected if she went ahead with the gallbladder removal surgery.
Laparoscopy Appendectomy (Appendix-Removal Surgery)
Appendicitis, is an inflammation of the appendix, that is the body's reaction to irritation, injury or infection. Our hospital is well-equipped to provide the treatment and care best suited for you.
The surgical removal of the appendix is carried out using a minimally-invasive surgical method known as Laparoscopic Appendectomy. This results in less post-operative pain and a shorter hospital stay.
Suffering From Appendicitis? Here's What You Need to Know about Laparoscopic Appendectomy
25-year old Karan Mehra had little knowledge of appendicitis until he started experiencing a sudden sharp pain in the lower right side of his abdomen. When the pain didn't subside after a day, Karan's doctor suspected an underlying condition.
Hemorrhoids (or Piles) Treatment
The cause of pain and discomfort in the anal canal can be caused by piles or hemorrhoids. Our clinicians evaluate you thoroughly and conduct the required internal examination to help you reach possible treatment options.
Our surgeons work with you to assess the need for surgery. In the majority of the cases, most patients don't require any surgical intervention. In the early stages of this condition, non-surgical treatment options such as injections (sclerotherapy) and banding are available.
There is no need to worry if your condition might require surgery. We offer a Minimally-Invasive Procedure for Hemorrhoids (MIPH) or Stapled Hemorrhoidectomy which is almost painless and carries minimal risk.
Surgical Treatment for Anal Fistula
It is important to note that there is no non-surgical treatment for fistula in ano.
Depending on your condition, we will recommend the surgical treatment most appropriate for you. We offer open fistula surgery as well as VAAFT surgery. Our team provides detailed information before surgery and guidance during the post-operative period and are happy to resolve any doubts you may have.
Fistula Treatment – Why is Surgery the Right Option?
After Meera Rawat, 35, was diagnosed with a fistula in ano, she felt her doubts regarding fistula treatment were not clarified properly by her previous physician.
Laparoscopic Hernia Repair
There is a misconception that a small hernia can be ignored and is not harmful. There are multiple types of hernia, mainly categorized as Inguinal, Epigastric, Ventral, Incisional, and Hiatal hernia. We help you understand your condition better and recommend the treatment option best suited for you depending upon the type of hernia.
All kinds of hernia repair are usually done using the minimal-access surgery known as Laparoscopic Hernia Repair. We strongly suggest our patients opt for this surgery as there is no non-surgical treatment for a hernia. These procedures performed by our skilled surgeons result in decreased discomfort and an early recovery.
Hernia Operation: Swelling in Abdomen Increasing? Opt for Hernia Repair!
Vishwas Bhargav, 47, understood the importance of hernia operation when he ignored his abdominal pain and swelling one too many times. He realized his mistake when his pain got worse when he bent over to pick up his luggage one day at an airport.
Treatment of Fissure in Ano
Fissure in ano is one of the common conditions seen in adults and is often confused with piles due to similarity in symptoms. We recommend consulting our physicians for appropriate surgical or non-surgical treatment options before self-medicating, as our consultants at Sitaram Bhartia Hospital believe that majority of fissure in ano cases can be managed conservatively i.e. using medication and don't require surgery.
What You Need to Know about Anal Fissure Surgery
Acute anal fissures appear as a simple cut or tear in the anus and can be usually managed with non-surgical options. Anal fissure surgery is required in some cases when conservative treatment fails.