When you ask couples about their delivery experience with us, most of them mention how the presence of their birthing partner during labour kept them going.
At Sitaram Bhartia, we encourage mothers to-be to choose a birthing partner who will be by their side to make the birthing process easier. A birthing partner helps in many ways.
1. Provides Emotional and Physical Support
The birth partner provides emotional and physical comfort during labour.    
"In our antenatal classes, the birthing partner learns how to help the to-be mother exercise to make the pain more tolerable" says Dr Swati Sinha.
Ideally, the best birthing partner is someone with whom there is an emotional connect, who remains calm and who can help the mother through pain.
"For pregnant women, the birthing partner need not be their husband. It could be their mother, mother in law or anyone whom they completely trust."
2. Lowers Chances of Medical Interventions
Studies have proven that the presence of a birthing partner lowers the chances of medical interventions such as epidurals or cesareans.
With a loved one by her side, the mother feels much more confident of going through the normal birthing process.
As second time mother Garima Shinde Neog puts it, "Half your battle is won when you know what to do (because of the antenatal classes), the other half is won because of the presence of your birthing partner!"
3. Results in Better Cognitive Development of Baby
According to studies, the involvement of a birthing partner in the antenatal and intrapartum period and during breastfeeding positively impacts the cognitive development of the baby.
Fathers also bond better with babies if they take part in the birthing process.
"When you participate in the labour and delivery process, you experience many intimate moments together with the mother. As a result, the bond between the couple grows stronger" adds Dr Swati.
We spoke to a few new fathers and asked them to relive their experiences in the labour room. Their stories are sure to put a smile on your face!
This article has been written with editorial inputs from Dr. Swati Sinha, who has decades of experience as an Obstetrician-Gynecologist and has handled high-risk and low-risk pregnancies successfully. She is loved and appreciated by couples not only for her expertise but also for her optimistic and supportive nature.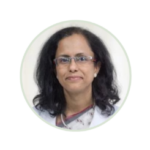 Dr. Swati Sinha, MBBS, Maulana Azad Medical College, New Delhi (1996); MD (Obstetrics & Gynaecology), Lady Hardinge Medical College, New Delhi (2001); MRCOG Part 1 (October 2010)
Seek expert advice from our expert gynaecologists. Come in for a complimentary consultation. Please call on +91 9871001458 to schedule a free consultation.