The placenta, which is an organ that supplies blood from the mother to the baby, may be found low in the uterus in early weeks of pregnancy.
"This should not be a concern as the placenta usually moves up as the uterus grows in size " explains Dr Priti Arora Dhamija.
Low Lying Placenta in the Third Trimester
If the placenta is seen to be in the lower part of the uterus in the third trimester, then the situation is known as 'Placenta Previa'.
According to the Royal College of Obstetricians and Gynecologists (RCOG), 90% of women do not go on to have placenta previa if their 20 week scan shows a low lying placenta.
If you have a low lying placenta in your 18 to 20 week scan you will be advised another ultrasound at around 32 weeks to assess the position of the placenta in the third trimester.
Signs of Placenta Previa
"Most mothers have no symptoms with Placenta Previa. A few may have painless bleeding. This may require you to be on bed rest " says Dr Priti.
"If you've had a previous cesarean, your chances of having placenta previa may increase."
"It is important therefore that a c-section delivery is conducted only when medically indicated. "
Risks Due to Low Lying Placenta in Third Trimester (Placenta Previa)
"Any major bleeding caused by the low lying placenta in the third trimester could pose a risk for both mother and baby. But mostly the bleeding is intermittent and small to moderate. "
"You must contact the hospital right away in case you experience any bleeding, contractions or pain" cautions Dr Priti.
If the placenta is covering the mouth of the uterus ( the cervix) from where the baby is delivered, the condition is called total placenta previa. In this case, a c section will be required.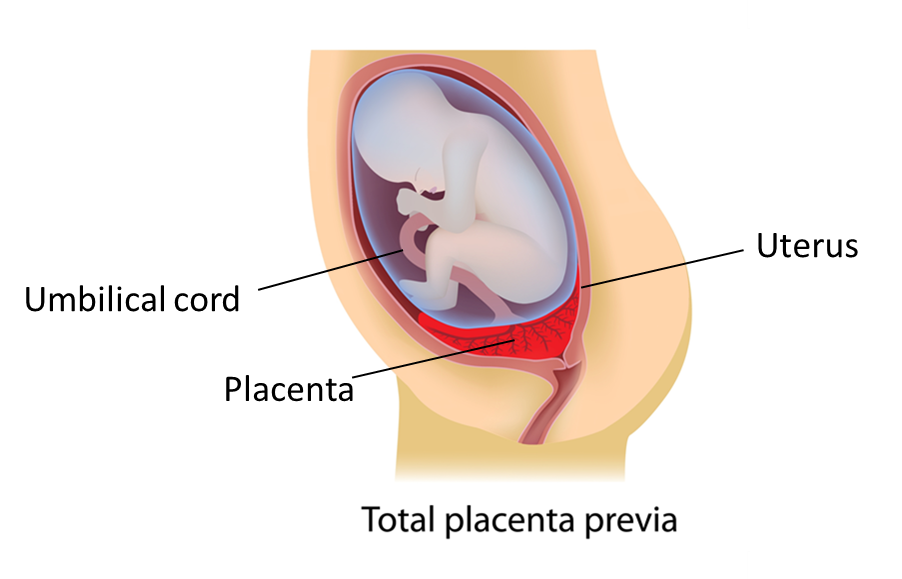 "However, there are situations when with placenta previa, the placental edge does not reach the cervix, and you could try for a normal delivery."
If you are unsure about your situation, it is better to consult a gynecologist about it. Fill the form below to schedule a free consultation with a senior gynecologist at our hospital in South Delhi. We will call you to schedule the appointment.
Low Lying Placenta Precautions
"It is better to avoid sexual intercourse. We would also advise bed rest if you have had bleeding."
"As part of your pregnancy diet, make sure you eat foods rich in iron to reduce the risk of anaemia"
Also read: Anaemia During Pregnancy: What You Must Know
"Most of all, stay positive. Don't let worry cloud your mind and discourage yourself from enjoying your pregnancy"  Dr Priti advises.
This blog has been written with editorial inputs from Dr. Priti Arora Dhamija. She is an experienced Obstetrician-Gynecologist who is known among her patients for being a patient listener!