There is no question that pregnancy may be one of the most exciting and stressful periods in the life of a woman. As soon as you know you are expecting, the uneasiness seems to settle in because pregnancy is one of the biggest news one could gulp down. 
Many women may begin to question everything they expose their body to. Your mind may wander to the two cups of coffee that you had yesterday at work or the meat that you had planned to eat for dinner.
At this stage, it is only natural to react like that. While we are surrounded by myths that can easily mislead us, it is important to go through scientifically-proven guidelines.
According to Dr. Namrita Gurpal Singh Sandhu, Consultant Obstetrician-Gynaecologist, Sitaram Bhartia Hospital in South Delhi, "We usually don't recommend expecting women to follow a list of dos and don'ts during pregnancy because pregnancy is a natural phase in a woman's life. You don't need to take any precautions during pregnancy unless you have a high-risk pregnancy.  Based on how you feel, you can make your own decisions about what to consume."
What to eat during the second trimester of pregnancy?
For most women, morning sickness and bouts of nausea disappear when you enter the second trimester. Since you no longer avoid looking at food and actually feel like eating, you may have another set of questions around dos and don'ts during pregnancy.
"There are no restrictions about foods to avoid during pregnancy, as long as you're consuming the right calories. This would mean cutting down on biscuits and fried foods that would put you at risk of gaining too much weight and facing problems during labour," counsels the doctor.
Can pregnant women eat pizza?
You can eat an occasional pizza in pregnancy although opting for a home-made pizza with a whole wheat base may be a healthier alternative. 
"When you come in for a consultation, our counsellors note your medical history as well as your pre-pregnancy weight. Based on your weight and BMI, they guide you about your pregnancy diet chart and exercises to help keep your weight in check."
If you haven't consumed folic acid before conception, you should ensure you make it a part of your diet right away by including vegetables such as spinach (palak), okra (bhindi) and pulses such as masoor, arhar and urad dal.
Some other dos and don'ts during pregnancy around food are:
What activities should be avoided during pregnancy?
Contrary to popular belief, you can take the stairs and drive during pregnancy. 
"If you want to travel, it is usually safe to travel by bus, train or air. We may recommend travelling in the second trimester because morning sickness may otherwise make your journey uncomfortable."
Is it safe to travel during pregnancy by bus?
Yes, it is. If your journey is more than a few hours, make sure you sip water frequently and pace back and forth to stretch your legs. Irrespective of your trimester, you should keep in mind some routine  dos and don'ts during pregnancy such as:
At Sitaram Bhartia, we often guide women to enjoy their pregnancy. Even then, some questions often asked are:
"What should I avoid during my first trimester?"
You should avoid:
It's never too early to begin preparing for normal delivery. You should read up about the benefits of normal delivery and how you can prepare for one.
"What should you not do during your second trimester?"
"What should be avoided in the third trimester?"
Don't restrain yourself from household chores, and take unnecessary pregnancy precautions in the 7th, 8th or 9th month. 
"Instead, keep yourself physically active, especially if you've so far led a routine with little exercise," advises the doctor. 
Pregnancy is a time of many lifestyle changes, which is always for the better. If you've so far had an irregular sleep cycle, it's time to set it right. 
"How many hours should a pregnant woman sleep?"
A good night's rest is as essential as is eating the right food and exercising. "You should sleep at least eight hours every day. "
There may be several doubts in one's mind when embarking upon the path to pregnancy. For the welcome of a little, new member in your life, pregnant women should check facts, go for regular check-ups and reject absurd myths. If you quickly pick up on what is best suited to your body, child-bearing will come naturally to you.
This blog post has been written with editorial inputs from our senior gynecologists at Sitaram Bhartia.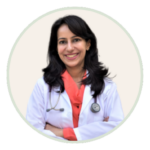 Medically Reviewed by Dr. Namrita Gurpal Singh Sandhu
MBBS, Government Medical College & Hospital, Chandigarh, India (2005) DNB, National Board of Examinations (2012), ­­­­MRCOG (Part One), Royal College of Obstetricians and Gynaecologists (2015), Diploma in Gynecological Laproscopy, Hysteroscopy and Urogynecology, Kiehls school, Germany (2019)
Experience: 10+ years
Come in for a consultation! Please call on +91 9871001458 to schedule an appointment.
More Resources: