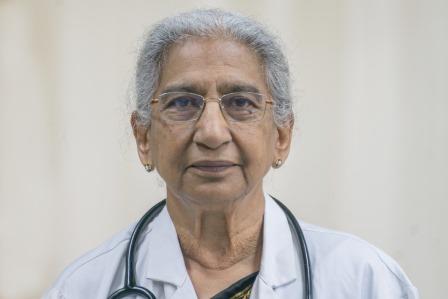 Dr. V.L. Bhargava
Obstetrician – Gynaecologist
Degree: MBBS, University of Delhi (1956); MD (Obstetrics & Gynaecology), University of Delhi (1962); Trained in Gynae-endocrinology at Melbourne and England (1967-68)
Experience: 54 Years
OPD Timings:
Tuesday: 9:15 a.m. – 12:55 p.m.
Friday: 9:15 a.m. – 12:55 p.m.
Saturday: 9:15 a.m. – 12:35 p.m.
Consultation Fees
Rs. 1350
Recent Reviews
Patient reviews for Dr. V.L. Bhargava
Wonderful Doctor
★★★★★
"
Someone truly said "Old is Gold" and when you see her this age old saying really looks true. Even at this age she is so active & devoted to this profession speaks volumes about her professionalism. I met her almost an year back & got treated for a problem. She is a no nonsense Doctor, sticks to the right course of action needed to cure a problem. After meeting her 2-3 times I developed so much faith in her & felt that I was in right hands. Also had a normal delivery all thanks to her guidance. I wish we have more Doctors like her in today's time. You were truly a god sent angel for me. Thank you so much Mam. Don't know what would I have done without you. I miss seing you 🙂
"
The best doctor!
★★★★★
"
The best gynae in the country. She's The most experienced doctor around & tells you the best solutions of your gynae problems righaway, no other opinions required.proved to be a god sent angel for me. Be it behaviour, way of dealing or anything that you may want your doctor to be, she's the perfect one.
"
★★★★★
"
A gem of a person. A great doctor with wonderful expertise as well as great human being. I am thankful to god for having connected me to her. She will always be in my prayers. I will keep praying for her good health so that she could render her services to the women who really need the guidance to get out of this long worrying problem which I faced for 7 years hindering normal life style. Today I am walking out of Sitaram Bhartia with a hope to live a new life and a fresh beginning with the promise to follow the advice given by my doctor V.L. Bhargava.
"