Whatever be the reason you're searching for the best gynecologist in Delhi, finding the right doctor is critical.
But relying just on online directories and reviews may be risky.
Who better to know about the best gynecologists in Delhi NCR than other doctors in the same specialty?
So we asked our staff gynecologists at Sitaram Bhartia Hospital in South Delhi to identify experts in their fields.
Here's what they had to say.
Best Gynecologist for Pregnancy and Delivery
Best Gynecologist for Infertility
Best Gynecologist for Fetal Medicine
Best Gynecologist for Gyne Oncology
Best Gynecologist for Uro Gynecology
Best Gynecologist in Delhi for Pregnancy and Delivery
"You should look for a gynecologist who has the time to answer all your questions and puts you at ease. And unless medically indicated, she should encourage you for a normal delivery as that is best for you and your baby" says Dr Anita Sabherwal.
"If you're serious about having a normal delivery, you should check with women who have delivered under the gynecologist – how many had a normal delivery? Can you find their cesarean rates published online?"
"At Sitaram Bhartia, close to 9 out of 10 first-time mothers have a normal delivery and are very happy with their birth experience" adds Dr Anita.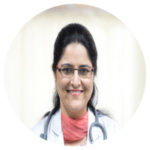 Experience: 22 years
Interests: General and High Risk Obstetrics
Best known for:

being reassuring, in-depth consultations
Dr Anita Sabherwal


"Another excellent choice for those seeking antenatal care would be Dr Urvashi Sehgal of Phoenix Hospitals – she pioneered water births in India and use of doulas in the labour room" says Dr Anita.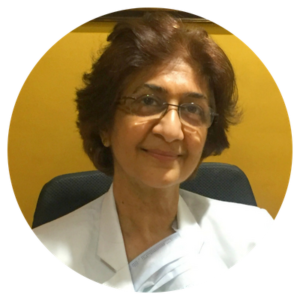 Mind-body preparation in the antenatal period is essential for a vaginal delivery
Dr Urvashi Sehgal

Best Gynecologist in Delhi for Infertility or IVF
"Most couples who come to see me conceive within the first 6-8 months, sometimes with no medical intervention. But some require investigations and only very few need IVF" says Dr Priti Arora Dhamija, Sitaram Bhartia's infertility expert.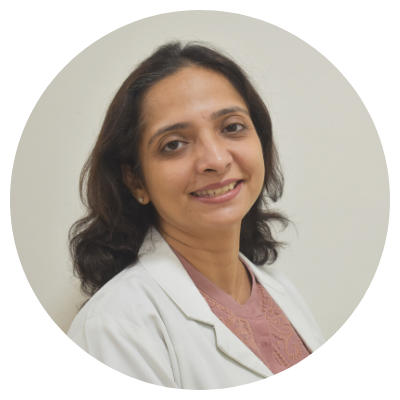 Experience: 15 years
Interests: Pelvic Endoscopy, Infertility and IVF
Best known for:

calm nature, understanding your concerns and patiently guiding you
Dr Priti Arora Dhamija

For difficult cases, Dr Priti recommends Dr Sonia Malik, a gynecologist who has worked on infertility since her post-graduation days.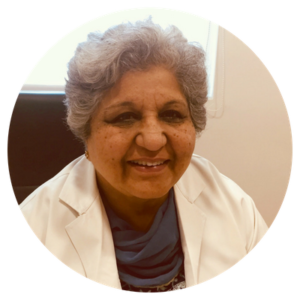 It all depends on belief. If you strongly believe in something, it may work out for you
Dr Sonia Malik
"You've got to deliver care in a genuine and ethical manner, without cheating the patient and without taking short cuts" says Dr Malik.
Best Gynecologist in Delhi for Fetal Medicine
"All pregnant women under our care get ultrasound scans and blood tests to detect genetic abnormalities such as Down's Syndrome. If anything suspicious is detected, we may need to  involve a fetal medicine specialist" says Dr Swati Sinha, Senior Consultant Ob-Gyn.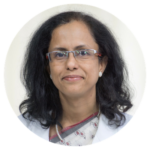 Experience: 18 years
Interests: High Risk Pregnancy, Laparoscopy and Hysteroscopy
Best known for: being optimistic,inspiring confidence

Dr Swati Sinha

"Dr Vandana Chaddha and Dr Seema Thakur both have excellent training and experience in this field."
Dr Vandana Chaddha "enjoys watching fetuses and understanding their habits" and believes that to be the best in the field "You have to read everyday, have a passion to teach and learn, and have an academic bent of mind."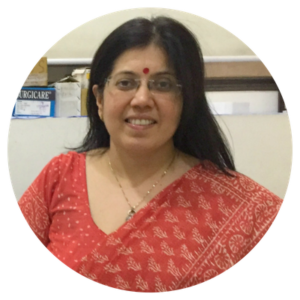 Intake of folic acid in the planning period is essential to prevent neural tube defects in the fetus
Dr Vandana Chaddha
"If you've married late or even if you don't display any symptoms, you and your partner should consider genetic screening" says Dr Seema.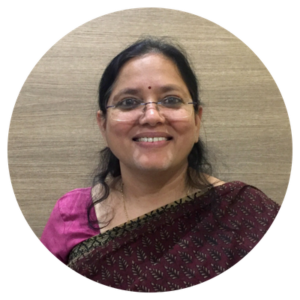 Certain conditions could be genetic, not necessarily inherited
Dr Seema Thakur
Best Gynecologist in Delhi for Gyne Oncology
"Our very own Dr Vijaya Lakshmi Bhargava has enjoyed a legendary reputation as a cancer surgeon since her years at AIIMS. She is the sort of doctor who makes you feel safe  and is known for her expertise with operating difficult cancer cases" says Dr Rinku Sengupta, head of our department of Obstetrics and Gynecology.

Experience: 25 years
Interests: Natural Childbirth, Vaginal Birth after Cesarean (VBAC), Normal Delivery for Twins
Best known for:

being trustworthy,motivating
Dr Rinku Sengupta

Dr V.L. Bhargava advises women to follow a healthy lifestyle and consume a balanced diet for prevention of gynecological cancers.
Even if there is 1% chance of a surgery being successful, you should take that chance. You may turn out to be that lucky one.
Dr V. L. Bhargava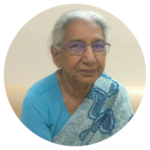 Dr Rinku also recommends Dr Rupinder Sekhon of the Rajiv Gandhi Cancer Institute. Dr Rupinder is one of the few doctors who exclusively works as a gyne-oncologist.
Dr Rupinder is optimistic that the cervical cancer rates across the country can be drastically brought down through increased awareness and prevention measures.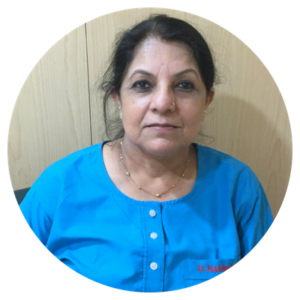 If females aged 26 and below take the vaccine, their chances of getting cervical cancer are reduced by 70-80%
Dr Rupinder Sekhon
Best Gynecologist in Delhi for Uro Gynecology
"Women facing recurrent UTIs or organ prolapse should seek help from a uro – gynecologist who can think through and evaluate the cause behind the problem, " says Dr Payal Chaudhary, consultant obstetrician and gynecologist at Sitaram Bhartia.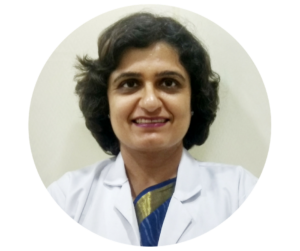 Experience: 14 years
Interests: Natural birthing, Minimally-invasive surgery (keyhole surgery) and Urogynaecology
Best known for:

being friendly, compassionate and a patient listener
Dr Payal Chaudhary

"Dr Aparna Hegde and Dr Amita Jain are Delhi based gynecologists doing excellent work in the field."
Trained at Stanford, Dr Aparna loves listening to patients to understand their problems better and accordingly designs a treatment regime specific to their needs.
In her opinion, "Physiotherapy can give so much relief to the patient that they may not require surgery at all."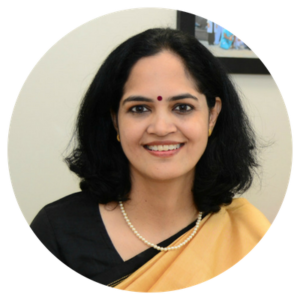 If you really want to impact lives in this field, you should impact lives at scale
Dr Aparna Hegde
Dr Amita Jain's practice revolves exclusively around treating patients suffering from pelvic floor dysfunctions. Apart from performing all vaginal or abdominal (open/ laparoscopic / robotic) surgeries, Dr Amita also trains rising urogynecologists.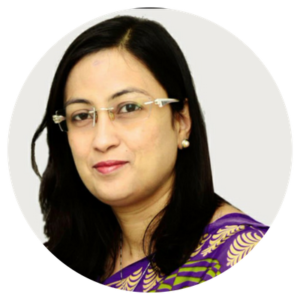 Being aware of Pelvic floor and it's intricate connection to your health is essential to your well-being
Dr Amita Jain

In Conclusion..
Beyond the academic credentials and the reputation, the best gynecologist in Delhi is one with whom you establish a sense of trust and a level of comfort. If you're unsure of the course of treatment you've been recommended, it's never too late to seek a second opinion.