Fun Activities
The following activities will be held from 3 – 6 pm:
Photo Booth
Sensory Stall
Painting Stall
Bubble Games
Chair Maze and much more!
Workshop on Understanding Autism
Join us for the workshop from 3 – 5pm
We encourage you to ask questions and get all your answers. Bust myths so we can create a more inclusive community for EVERY child.
Dr Rahul Jain
Experience: 12 years
Degrees: MBBS, University College of Medical Sciences; MD, Pediatrics, Maulana Azad Medical College
Dr Rahul has worked as an Assistant Professor and Senior Research Associate at leading medical institutions such as Chacha Nehru Bal Chikatsalya and Maulana Azad Medical College/ LN Hospital.
He has devoted many years of his work as a developmental pediatrician at the Child Development Early Intervention Centre at Maulana Azad Medical College. He has many publications and journals to his credit as well as chapters on books about children with Autism Spectrum Disorder.
At the Autism Carnival, he will lead the expert panel regarding all questions about Autism.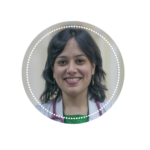 Dr Neha Joshi
Experience: 10 years
Degrees: MBBS, Maulana Azad Medical College (Gold Medalist); MD, Maulana Azad Medical College, MRCPCH
Dr Neha, Senior Pediatrician, is part of the leadership team at the Child Development Clinic which helps children with developmental concerns and special needs achieve their highest potential.
She has recreated the Pediatric OPD services at Sitaram Bhartia by incorporating routine Autism screening assessments (at 18 and 24 months) and developmental screenings to enable early identification of risk factors.
She also actively participates in international forums at which she has represented India and presented the pioneering work of the hospital.  A passionate advocate of creating an inclusive community, she strongly believes that each of us should come forward to understand and spread awareness about Autism to further the development of all children.
Ms. Rashi Bijlani
Experience: 6 Years
Degrees: BA Psychology from Lady Shri Ram College, MA Clinical Psychology from Amity University, MA Dance Movement Psychotherapy from Goldsmiths College, University of London
Ms. Rashi Bijlani is the Founder and President of Asha Hai and Head Consultant at the Child Development Clinic at Sitaram Bhartia.  Through Asha Hai, she provides inclusive Pre-School education for children with extra needs. Rashi conducts various workshops  across schools, colleges, hospitals as well as rehabilitation centers of Delhi to familiarize people with the concept of Dance Movement Psychotherapy while demonstrating its usefulness in a therapeutic setting. 
Her clinical experience is not just limited to children but also includes adolescents and adults with mental health issues and addiction. In her quest to diversify her work, Rashi conducts parenting and childcare workshops for parents. 
Dr Ridhimaa Jain
Experience: 7 years
Degrees: MBBS, Lady Hardinge Medical College; DCH, Maulana Azad Medical College; DNB Paediatrics, Hindu Rao Hospital and NDMC Medical College; IAP Fellowship Paediatric Epilepsy and Neurology, Bharati Vidyapeeth ,Pune
Dr Ridhimaa is a pediatric neurologist who has treated 1200 patients. Her expertise also lies in helping children with developmental concerns. She follows an evidence based practice wherein she minimizes the use of interventions.
She provides recommendations for the medical management for children with neuro-developmental disorders. She along with our  multidisciplinary team constantly strives to provide optimum care and rehabilitation of neurologically affected children.
Her enthusiasm reflects not only in the work she does but also in the way she connects with children and their parents.
Ask any questions related to Autism, and get all your answers in this interactive session with the experts!
For any queries about the event, please call +919650586633
Pediatrics at Sitaram Bhartia
All seven pediatricians at Sitaram Bhartia belong to esteemed medical institutions such as AIIMS and Maulana Azad Medical College. We work cohesively as a team along the principles of Quality, Safety and Holistic Patient Centric care. We  keep ourselves updated with the latest guidelines in childcare. In keeping with this, we have pioneered in providing a Pediatric Care Plan that is based on the recommendations of the American Academy of Pediatrics and Bright Futures Guidelines.
The hospital also provides round the clock laboratory services, Emergency, In-patient services, ICU  & NICU facilities as well as 24/7 availability of a pediatrician.
Special clinics such as a pediatric surgery clinic, pediatric neurology clinic (with EEG services) as well as the Child Development Clinic are also available.
Pediatric Care Plan
Every child deserves holistic and comprehensive care which is customized to their needs and growth potential.
We believe in involving/engaging parents and creating an appropriate infant care guidance plan suited to each family across their child's growth stages. Our focus is not just their physical growth but also their cognitive, communication, personal social skills and their emotional well being.
The Pediatric Care Plan picks up the most essential elements from various international guidelines primarily from the AAP and Bright Futures guidelines.
It includes an array of Lab Tests, Behavioral/Development Assessments, Sensory Screens and Counsellings which are recommended for every baby.
To ensure that the benefit of this care plan reaches the maximum number of families in the best possible way, we introduced the concept of "Child Health Educators".
Child Development Clinic
The team at the Child Development Clinic consists of senior pediatricians, child development therapists, child psychologists, special educators, physiotherapists and a pediatric neurologist all under one roof.  We help children with special needs, developmental delays, speech delays, Cerebral Palsy, Down's Syndrome or children born in special circumstances.
We help your child tap into his/her full potential, so they can better utilize their abilities in all spheres of life. We counsel parents as well as children. Our areas of expertise include:
Helping children cope with stress and trauma
Counseling for behavioral concerns
Dance Movement Psychotherapy
Developmental Therapy
Occupational Therapy
Speech Therapy
Special Education